Carnival and Bellona partner to improve environmental impact
US-based cruise service provider Carnival has signed a cooperation agreement with non-governmental organisation (NGO) Bellona Foundation to jointly improve the environmental and sustainability impact of the cruise shipping industry.
Both the companies will focus on solutions, regulations and legislation, supporting the use of environmentally friendly vessels to benefit the environment, local destinations and the travellers.
Through this agreement, the companies aim to meet their common goal of developing a more sustainable cruise industry in a future zero-emission society.
The newly formed partnership will be based on the International Maritime Organization's (IMO) recently adopted strategy for reducing greenhouse gas emissions by 2050.
The IMO strategy also aims to further improve the cruise industry's environmental impact on local communities and destinations.
According to Bellona, pursuing the ambitious goal of zero emissions in port and during operations in pristine areas is expected to help develop technological approaches and operations.
Carnival Asia and Costa Group CEO Michael Thamm said: "Sustainable operations is a top priority for our business and, as the world's largest cruise company, our global cruise line brands have taken and continue to take a leadership role for sustainable tourism.
"We are deeply committed to protecting the environment and that includes the oceans and seas in which our vessels sail and the communities in which we operate.
"Working together with leading environmental NGOs such as The Bellona Foundation will help us to achieve our vision to provide our guests with extraordinary vacation experiences while meeting and often exceeding our environmental commitments."
Carnival currently operates nine global cruise line brands.
Port of Cork starts development of €80m container terminal
The Port of Cork has commenced the construction of its cargo handling terminal in Ringaskiddy, Ireland, with an investment of €80m.
The Cork Container Terminal will initially include a 360m quay measuring 13m deep and will allow the berthing of larger ships.
Spread across an area of 13.5 hectares, the terminal will also feature two ship-to-shore gantry cranes and container handling equipment.
Development of the terminal is being carried out in line with the Port of Cork's Strategic Development plan laid out in 2010.
Cork Container Terminal is expected to help the port's current and future container shipping activities by installing modern and efficient cargo handling equipment, as well as innovative terminal operating and vehicle booking systems.
Port of Cork chairman John Mullins said: "The Port of Cork's redevelopment at Ringaskiddy is a key growth enabler for both Cork city and region, as well as the national economy, and will enable the port to deliver more efficient container handling facilities, replacing the existing container terminal at Tivoli and securing the Cork Container Terminal as an international gateway for trade well into the future.
"The transfer of port-related activities from the city and Tivoli will create a real opportunity for Cork Dockland sites to be redeveloped in the near future."
The European Investment Bank will provide a €30m 18-year long-term loan to support the development of the Cork Container Terminal, which is expected to be operational by 2020.
Allied Irish Banks, Ireland Strategic Investment Fund, and others have also provided funding for the terminal.
The Port of Cork had previously selected the Netherlands' Royal BAM Group unit BAM Civil for the terminal project.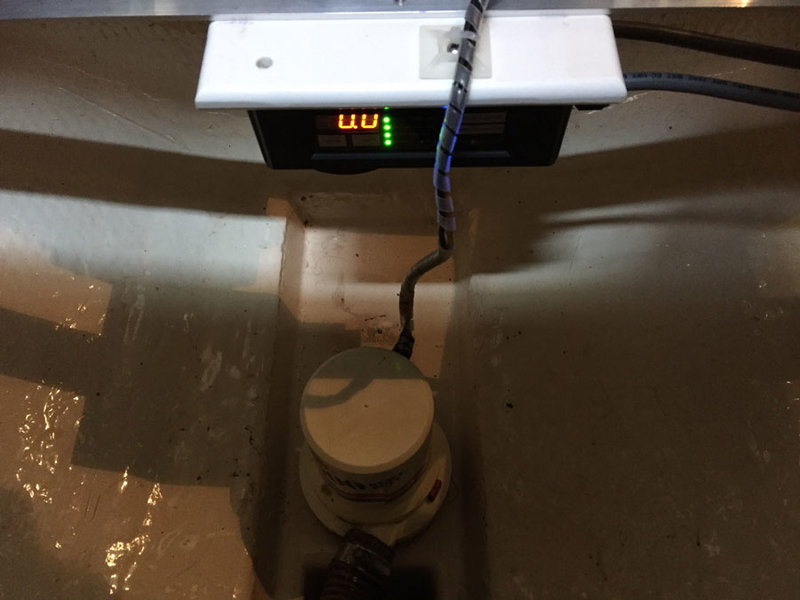 Aker Arctic tests autonomous vessel model
Aker Arctic Technology has successfully tested an autonomous ship model in ice-free waters at its ice model test laboratory in Helsinki, Finland.
The model ship, equipped with on-board sensors, successfully identified obstacles in the ice tank in the test. It also manoeuvred around the obstacles without operator guidance and moored itself at the target pier.
This demonstration is expected to advance the development of autonomous ships.
The ship model used in the test features battery-powered propulsion units, data transfer devices to connect to the shore facility, and an autonomous navigation system to guide it around obstacles.
The components are connected to each other using Distributed Intelligent Vessel Components (DIVEC), a new framework that enables connectivity and data transmission between the devices.
It also allows interfacing with third-party systems and components.
These new components are being developed to enable the autonomous vessels to operate under harsh environmental conditions.
Aker Arctic noted that the technology installed in the autonomous ship model can also be deployed in semi and full-scale prototypes for testing.
An independent research, development and engineering company, Aker Arctic has a wide portfolio of icebreaking ship designs. It has been involved with various projects developed in freezing waters.
MSC Cruises and STX France to develop fifth Meraviglia class ship
MSC Cruises has awarded a contract to STX France for the construction of a fifth Meraviglia class cruise ship.
Scheduled to be delivered in 2023, the vessel will see an additional investment of €900m.
Featuring new-generation dual-fuel engines that will operate on liquefied natural gas (LNG), the vessel will be equipped with an advanced wastewater treatment system and other new environmental technologies to fulfil the latest regulatory standards.
MSC Cruises executive chairman Pierfrancesco Vago said: "With the announcement of yet another vessel, the 13th under our ten-year investment plan, we are affirming our commitment to sustainable growth for our company."
STX France is also engaged in the development of three other MSC Cruises' vessels at the Saint-Nazaire shipyard.
During the announcement, the steel-cutting ceremony of the fourth Meraviglia class vessel, MSC Virtuosa, was also conducted.
Vago added: "Our fifth Meraviglia-class cruise ship will bring a new generation of cutting-edge environmental technology to the market, benefitting from a new generation of LNG-powered engines.
"This will help us further reduce our environmental footprint and advance in our journey of constant improvement."
The two other vessels, namely MSC Bellissima and MSC Grandiosa, are scheduled to be launched in Southampton in March 2019 and in Hamburg in November 2019, respectively.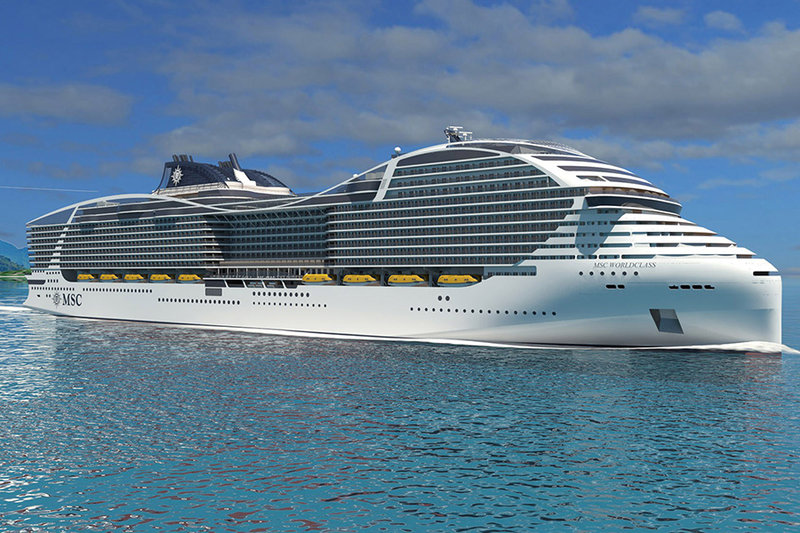 International Seaways closes $434m acquisition of six VLCCs
US-based tanker company International Seaways (INSW) has completed the $434m acquisition of six 300,000 DWT very large crude carriers (VLCCs) from Euronav.
The completion follows the initial agreement signed between the companies in December last year.
With an average age of two years, the acquired fleet comprises five 2016-built VLCCs and one 2015-built VLCC.
All these vessels were manufactured at Shanghai Waigaoqiao Shipbuilding.
International Seaways president and CEO Lois Zabrocky said: "The acquisition of these highly efficient modern sister ships underscores our success in executing on our stated strategy of growing and renewing International Seaways' fleet during a low point of the cycle.
"Since completing our spinoff in December 2016, we have grown our fleet 23% on a deadweight tonne basis and reduced the fleet's average age by close to three years, without diluting our shareholders."
INSW financed the transaction with available liquidity and by assuming $311m of debt secured by the six vessels under a China Export and Credit Insurance (Sinosure) facility funded by The Export-Import Bank of China, Bank of China (New York Branch), and Citibank.
Following the completion of this transaction, INSW fleet now comprises 55 vessels, including one ULCC, 14 VLCCs, two Suezmaxes, seven Aframaxes / LR2s, 12 Panamaxes / LR1s and 13 MR tankers.
The company also owns significant stakes in four LNG carriers and two floating storage and offloading service vessels through joint ventures.
Oregon State University to lead research vessel construction
Oregon State University (OSU) in the US has received an additional fund of $88m from the National Science Foundation (NSF) to lead the construction of a second research vessel to improve the country's ageing academic research fleet.
The fund for the Regional Class vessel has been provided as part of an arrangement between NSF and OSU in 2013.
Under the arrangement, which allows OSU to lead the initial design phase for as many as three new vessels, NSF had previously authorised $365m for the shipbuilding project.
NSF awarded OSU a $121.88m grant last year to begin the construction of the project's first vessel, which is currently being built by Gulf Island Shipyards in Louisiana, and will be operated by OSU.
Construction of the vessel is set to begin soon and is scheduled to be delivered to Oregon State in 2021. The vessel is expected to be fully operational after a year of outfitting and testing, following its delivery.
After receiving the latest fund, OSU has already exercised an option within its contract with Gulf Island to build and equip a second ship.
NSF is yet to finalise the operator of the vessel, which is due to be delivered to its operating institution by 2021.
Oregon State University College of Earth, Ocean, and Atmospheric Sciences dean Roberta Marinelli said: "Rising sea levels, ocean acidification, low-oxygen waters or 'hypoxia,' sustainable fisheries, and the threat of catastrophic tsunamis are issues not only in the Pacific Northwest, but around the world.
"These new vessels will provide valuable scientific capacity for better understanding our changing oceans."
Once completed, the research vessels will feature solutions to perform important seafloor mapping and other activities.
They will measure between 190ft and 200ft long with a range of more than 7,000 nautical miles.
With an 11-knot cruising speed and a maximum speed of 13 knots, the vessels will include 16 berths for scientists and 13 for crew members.
They will also be designed to remain at sea for 21 days before returning to port for fuel and supplies.
ECSA condemns Italy for 'unacceptable' migrants policy
The European Community Shipowners' Association (ECSA) has expressed concerns over Italy's migrants policy after the country refused to allow a humanitarian ship to enter its ports and disembark rescued migrants.
Earlier this week, the Aquarius vessel was denied entrance to Italian and Maltese ports, despite carrying over 600 migrants. Jointly operated by SOS Mediterranee and Doctors Beyond Borders, Aquarius rescued migrants from the Mediterranean Sea on 9 June and will now seek shelter in the Spanish city of Valencia.
The ECSA said its fears about Italy's approach to the migrant crisis have been shared by several key players in the maritime industry, who are concerned about the consequences of this move.
"We realise that Mediterranean states like Italy, Spain and Malta have been under huge pressure in the past years receiving so many migrants and the burden of incoming migrants should be better shared," said ECSA secretary general Martin Dorsman.
"However, we find it unacceptable that ships carrying migrants are turned away from ports. Also merchant ships can be called upon for assisting with the rescue of migrants. In accordance with international conventions, the captain has a legal obligation to help people in distress at sea, and will of course honour these commitments when needed. However, commercial ships are not equipped neither are the crews trained to undertake large-scale rescues or keep migrants on board for long time."
Dorsman explained that the safety and wellbeing of migrants and seafarers can only be guaranteed if they are disembarked as soon as possible. He added: "The shipping industry is directly affected by migrants at sea. Whereas the number of migrants rescued from the sea has gone down from the peak year of 2015, merchant vessels are still often involved in the Search and Rescue (SAR) operations in central, western and eastern Mediterranean."
The ship is expected to reach the port of Valencia by Saturday night, though concerns for the welfare of the migrants on board remain high.
Stena Line to deploy RoPax ferry on Holyhead-Dublin route in 2020
UK-based Stena Line is set to deploy the first of its three RoPax ferries currently under construction by AVIC Shipyard in China for the Holyhead-Dublin route in early 2020.
The other two vessels are expected to serve the Liverpool-Belfast route by 2020 and early 2021, respectively.
They are being built as part of a contract signed between Stena Line's parent company Stena and AVIC Shipyard last year for a new generation of RoPax ferry vessels, Stena E-Flexer.
The contract includes the construction of six vessels, which are expected to be delivered during 2020 and 2021.
Three of the vessels from the order will be chartered out to external companies by Stena Line's sister company Stena RoRo.
Stena Line CEO Niclas Mårtensson said: "Our Irish Sea routes are strategically very important to Stena Line and our customer, with the freight market between Ireland and the UK experiencing significant growth over the last five years.
"That's why we have invested almost £200m in our ports and vessels across the region to improve and grow our capacity to offer a frequent, reliable and high-quality service for our freight and travel customers.
"The deployment of three new vessels is a tangible example of our strategic growth plan for the Irish Sea."
Stena Line's RoPax ferry will be designed to carry 1,000 passengers, 120 cars, as well as 3,100 freight lane metres of capacity to offer four daily sailings with an estimated crossing time of around 3.5 hours.
The vessel will be 214.5m long, 27.8m wide and will feature a 6.4m draught capability. Powered by two V12 four-stroke diesel engines, it will be able to cruise at a speed of 22 knots.