Fjords receives all-electric ferry Future of The Fjords
Norwegian operator The Fjords has received an all-electric catamaran, Future of The Fjords, which is set to commence operation next month between Norway's Flåm and Gudvangen.
The sister ship to Vision of The Fjords, which is a diesel-electric hybrid launched in 2016, Future of The Fjords is a 42m-long and 15m-wide carbon fibre vessel capable of carrying 400 passengers.
It is designed to offer a completely emission-free mode of transportation.
Built with an investment of NOK144m ($18m), Future of The Fjords was constructed by Norwegian shipyard Brødrenes.
The vessel is powered by two 450kW electric motors to facilitate cruising speeds of 16 knots along the 90-minute journey in the Fjord route in Norway.
It also features the Power Dock, a new charging solution developed by The Fjords in collaboration with Brødrene.
This 40m-long and 5m-wide floating glass fibre dock is designed to sit in the water at Gudvangen to house a 2.4MWh battery pack.
The dock allows a steady charging solution throughout the day by connecting the vessel to the local grid network, which does not have the capacity to charge the Future of The Fjords directly. The solution enables the vessel to 'refill' in just 20 minutes.
The Fjords CEO Rolf Sandvik said: "Vision of The Fjords was an important development for us, but we had the ambition to take it one step further and replace the diesel-electric propulsion with all-electric – thus eradicating all noise and emissions to air for the entire route.
"Future of The Fjords does just that, minimising its impact on the environment while maximising the experience of passengers who can now glide silently over the water and come closer to nature than ever before."
The Fjords primarily provides sea-based transport by ferries and passenger vessels.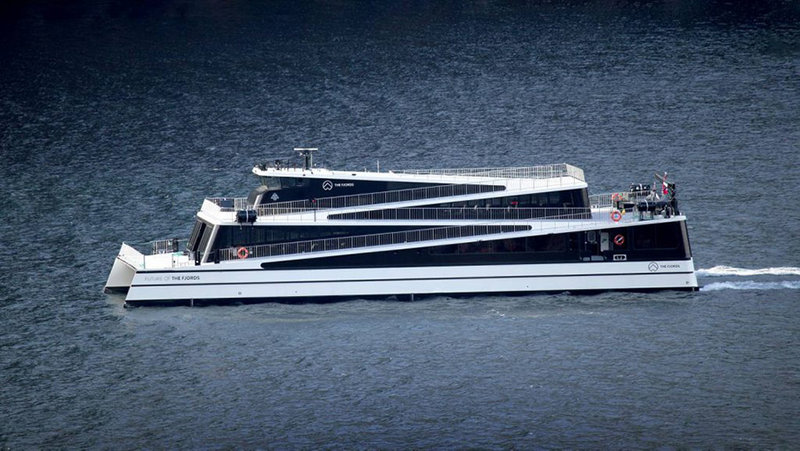 Port of Rotterdam launches new app to optimise shipping operations
The Port of Rotterdam Authority in the Netherlands has launched the first version of its app, Pronto, in order to optimise the facility's shipping operations.
Pronto is designed to enable ships visiting the port to reduce their waiting time by an average of 20%. The port is estimated to receive around 30,000 vessels annually.
It offers a joint platform to shipping companies, agents, terminal operators and other service providers to share information associated with their port calls.
The involved parties can either use the Pronto dashboard or input the data directly into their own systems via API interfaces.
Once a vessel's estimated time of arrival becomes known, it is designated its own timeline within Pronto. This timeline features every event right from the vessel's arrival through to its departure.
Pronto is also set to allow the port to more effectively use its terminals' capacity, as well as precisely plan and coordinate various vessel services, such as bunkering, servicing and maintenance and provisioning.
Furthermore, the app will help reduce CO2 emissions at the port.
Port of Rotterdam Authority CFO Paul Smits said: "Pronto is based on international standards and offers shipping companies, agents, service providers and operators a joint platform for the exchange of port call-related information.
"The application allows all users to optimally plan, execute and monitor activities throughout the entire port call.
"This yields concrete benefits for all parties involved. The uniform mutual exchange of standardised data allows port calls to be planned more effectively and efficiently and rounded off in a shorter period of time."
Smits further noted that Pronto was tested over the past year as part of the app's development phase.
Global oil and gas company Shell was among the parties that took part in the pilot project involving the development of Pronto last year.
New Zealand unveils biofouling guides for vessels
New Zealand's Ministry for Primary Industries (MPI) has released guidance to help incoming vessels to comply with the country's new biofouling rules.
The country is set to launch its new standard for biofouling next month, mandating all commercial and recreational vessel operators to manage biofouling on their vessels prior to entering New Zealand waters.
MPI biosecurity and environment group manager Paul Hallett said: "Biofouling presents a major biosecurity risk to New Zealand.
"The new standard aims to reduce this risk and protect our unique marine environment and our aquaculture industries by ensuring vessels arrive with a clean hull.
"Over the past four years, MPI has been working incredibly hard to ensure everyone is aware and ready to comply when the standard goes live in May."
MPI has also unveiled a guidance document for the operators to develop customised Craft Risk Management Plans, which will help vessels unable to meet the new biofouling standard.
Vessels with unique operating profiles, including cruise ships and fishing vessels, are expected to use the Craft Risk Management Plans option.
MPI will also review the documents supplied by the operator to evaluate the biofouling risk of the vessel before it arrives in New Zealand.
MPI has also warned that the vessels that are unable to comply with the biofouling regulations may have to reschedule or redirect their journey.
Hallett added: "These measures will all be at the expense of the vessel owner or operator."
MINSHIP selects DNV GL's ShipManager for dry cargo vessels
Germany-based shipping company MINSHIP Shipmanagement has selected DNV GL's ShipManager software solution for its entire fleet of dry cargo vessels.
The ShipManager fleet management solution will be deployed to replace MINSHIP's existing systems and spreadsheets used for ship-management activities with a user-friendly and integrated fleet-management solution.
The software is expected to optimise MINSHIP's processes and digitise fleet-management activities.
It also intends to improve transparency, as well as streamline processes and operations of MINSHIP.
MINSHIP Shipmanagement deputy fleet director Christian Altmann said: "Our future outlook focuses on becoming more digitalised.
"We are confident that the ShipManager solution will help to streamline our processes and standardise our data, which is especially important with our growing fleet.
"Our teams are working closely together, and we're running a well-organised implementation process."
The implementation project features modules for maintenance; procurement; quality, health, safety, environment (QHSE); as well as crewing, payroll and various services such as database building and data migration.
DNV GL's ShipManager software is designed to support the management of the technical, operational and compliance aspects of vessels and vessel fleets.
It also offers solutions for technical management, procurement, hull integrity management, drydocking, ship repair and others.
In June last year, China's Sinochem International Logistics started the implementation of DNV GL's ShipManager solution on its entire fleet of 80 vessels.
As part of a contract signed in April 2017, Sinochem is also using DNV GL's Navigator Insight, an EU Monitoring, Reporting and Verification ready reporting solution covering operational needs.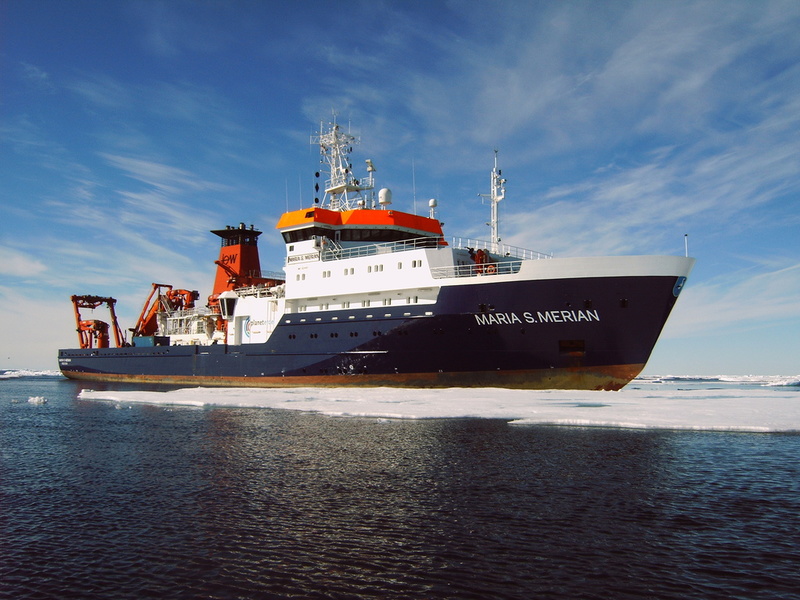 Robotic welding arms cut ship construction time and costs
South Korean shipbuilding companies Hyundai Heavy Industries (HHI) and Daewoo Shipbuilding & Marine Engineering are using robotic welding arms to reduce welding times and cut construction costs.
HHI's 670kg industrial robot, which resembles a robotic arm, can curve and weld steel plates for the front and back of vessels, and is controlled using separate design software.
The arm was designed and tested in-house, and is scheduled to begin operation next year. The arm will cut welding time by two-thirds and save around $9.4m annually, according to a company spokesperson.
Daewoo Shipbuilding has been using five 16kg robotic arms since 2016 to weld steel parts in the construction of ice-breaking natural gas carriers. The arms, nicknamed 'Caddy', have saved the company $4.2m in construction costs for each vessel, and have prompted development of an even smaller welding robot weighing 14.5kg.
"In this current environment, it's very important to cut costs wherever possible," Yuanta Securities Korea analyst Lee Jae-won told Bloomberg.
"These automation efforts will begin to pay off once orders start to show clearer signs of recovery, probably from the second half of this year."
Some HHI vessels require 200 people to build, unlike the car manufacturing industry, where around 70% of tasks are completed by machines. The shipbuilding industry has adopted automation more slowly than other manufacturing industries due to variations in the specifications and functions of individual ships.
"The shipbuilding industry is so fragmented and the customers are very fragmented," said Rolls-Royce vice president of concepts and innovation for the marine business Oskar Levander.
"Every ship owner has their own preference in what they want in a ship."
Falling ship prices and increased demand have forced the industry to adapt. A 10% fall in ship prices since 2014 has made employing large numbers of staff unsustainable, and both HHI and Daewoo have received more contracts – 29 up from 21, and 21 up from four, respectively – this year than in the same period in 2017.
Netherlands signs emissions reduction deal for inland shipping sector
The Dutch Government has signed an agreement with the representatives of the country's inland shipping industry for reducing emissions from the sector.
The newly signed Declaration of Nijmegen aims to reduce carbon dioxide (CO2) emissions from the inland shipping sector by 20% over the next 12 years.
It also seeks to make the sector competitive with the road and rail transport industries in terms of reducing emissions.
The country's minister for infrastructure and water management Van Nieuwenhuizen said: "Inland shipping has a substantial lead if you compare its CO2 emissions to those of trucks and trains.
"A vessel gives some 40 years of service, whereas trucks are obsolete after no more than six or seven years.
"This means that the sector has no time to lose with respect to its transition to new, cleaner technology. The Declaration of Nijmegen constitutes a fine point of departure to this end."
The Declaration of Nijmegen has been initiated by the Netherlands' Ministry of Infrastructure and Water Management, in partnership with the European Green Capital of Nijmegen, as well as various government bodies, port authorities, logistics companies, and shippers.
The country's inland shipping sector is currently estimated to release around 2.1t per annum of CO2. Under the new deal, the sector intends to reduce emissions to a maximum of 1.7t per annum by 2030.
The proposed savings will be equal to the CO2 emitted by nearly 50,000 households.
The target is also expected to feature in the Climate and Energy Agreement and is set to help the inland shipping sector become climate-neutral by 2050.
The Declaration of Nijmegen also outlines a three-step plan for its participants. The plan includes feasibility studies and demonstrations that will serve as the basis for practical pilot projects, which will be upscaled in the final phase.
IMO agrees 50% reduction in GHG emissions by 2050
The International Maritime Organization (IMO) has adopted an initial strategy to reduce at least 50% greenhouse gas (GHG) emissions from the global shipping sector by 2050, compared to 2008.
Adopted by the IMO's Marine Environment Protection Committee (MEPC), the strategy has set out the future vision for international shipping, the levels of ambition to reduce GHG emissions, and guiding principles.
The strategy also includes short, mid and long-term measures with possible timelines and their impacts on IMO Member States.
It aims to strengthen the energy efficiency design requirements for each ship type and reduce up to 40% emissions by 2030. The strategy will pursue efforts to reduce 70% emissions by 2050, compared to 2008, and subsequently move towards a complete phase-out.
It also features a specific reference to 'a pathway of CO2 emissions reduction consistent with the Paris Agreement temperature goals.'
Speaking at the 72nd session of MEPC, where the initial strategy was adopted, IMO secretary-general Kitack Lim said: "I encourage you to continue your work through the newly adopted Initial GHG Strategy, which is designed as a platform for future actions."
As per the 'Roadmap' approved by IMO Member States in 2016, the newly adopted strategy is expected to be revised by 2023.
Welcoming the agreement, the UK Chamber of Shipping CEO Guy Platten said: "The shipping industry has already made great strides. Battery-powered ferries operate in Scotland, Scandinavia, and elsewhere.
"Huge investment has gone into better hydrodynamics, more efficient engines and lower carbon fuels. But make no mistake, these marginal gains alone are not enough to meet the 50% target, and certainly will not be enough meet the public's expectations of a more fully decarbonised industry."
The organisation has also urged the UK to focus on developing carbon-free fuels and other research and development efforts for ships.
Viking Line begins wind-powered rotor sail vessel operation
Viking Line has commenced the operation of a passenger ship powered by a wind-assisted rotor sail between Turku, Finland, and Stockholm, Sweden.
Developed and retrofitted by Finnish company Norsepower, the rotor sail solution is expected to allow the passenger ship Viking Grace to reduce fuel consumption and cut emissions by up to 900t per year, depending on wind conditions.
The vessel's cylindrical rotor sail measures 24m in height and 4m in diameter, while it uses the Magnus effect for propulsion.
It will be propelled when its rotor spins and the passing air will flow with a lower pressure on one side than the other.
The automated rotor sail system is designed to shut down whenever it comes into contact with any disadvantageous changes in the direction or force of the wind.
Viking Line CEO Jan Hanses said: "As an Åland shipping company, we rely on the sea for our livelihood so it's of prime importance for us to promote the well-being of the marine sea.
"We want to pioneer the use of solutions that reduce the environmental load. Based in Finland, Norsepower has developed a world-class mechanical rotor sail solution that will reduce fuel consumption."
Viking Grace has been in operation since 2013 and uses LNG to conduct its journeys.
Viking Line is also set to use wind propulsion to power its new passenger ship, which is scheduled to enter service in 2020.
The ship was built in China and features two mechanical rotor sails provided by Norsepower.