ABS grants cyber approval to SHI's Smart Ship Solution
The American Bureau of Shipping (ABS) classification society has granted a Certificate of CyberSafety Compliance to Samsung Heavy Industries' (SHI) new Smart Ship Solution.
The approval has confirmed the solution's compliance with the ABS Guide for Cybersecurity Implementation for the Marine and Offshore Industries and ISO 27000 series, IT Security Control Code of Practice.
Global ABS CyberSafety director Paul Walters said: "SHI Smart Ship Solution was successfully tested and evaluated for compliance with the ABS Cybersecurity Guide."
SHI has developed the Smart Ship Solution with an aim to improve vessel efficiencies by combining real-time data from hull and equipment sensors with land-based technical and fleet managers.
Sharing of data between ship and shore in real-time facilitates automated operations, however, it also increases cybersecurity challenges for the marine and offshore industries.
SHI Ship and Offshore Performance Research Centre vice president Dr Dong-Yeon Lee said: "Gaining the ABS Certificate of CyberSafety Compliance is an important first step to apply the Smart Ship Solution in the marine and offshore industries.
"Through the ABS/SHI Joint Development Project, SHI is proud to acquire the world's first ship system ABS Certificate of CyberSafety Compliance."
ABS intends to continue working with SHI on the development of next-generation cybersecurity technology for smart ships.
The upcoming technology will focus on the ship's on-board architecture and also on its onshore fleet management cybersecurity architecture.
In December, ABS granted an Approval in Principle to Hudong-Zhonghua Shipbuilding's new LNG power supply vessel.
The vessel features the applicable requirements of ABS Rules and IMO regulations.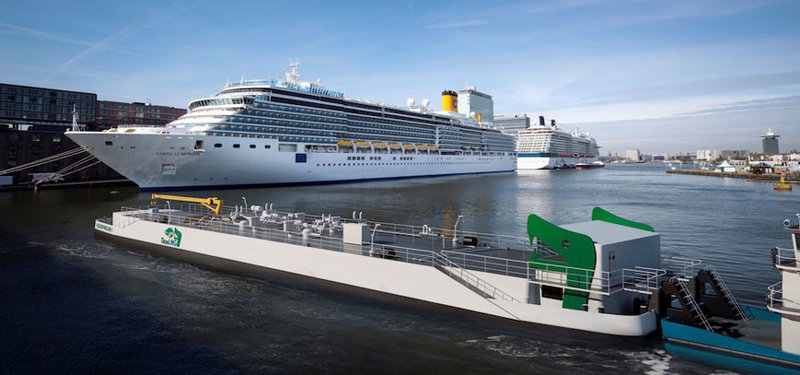 Rolls-Royce's new MTU marine engines complete IMO Tier III tests
Rolls-Royce's latest generation of MTU Series 4000 marine engines have successfully completed International Maritime Organisation (IMO) Tier III certification tests.
These latest engine variants are equipped with selective catalytic reduction (SCR) systems.
The test was carried out using a 20-cylinder version of the engine. It was conducted by representatives of various classification societies, including the American Bureau of Shipping (ABS), Bureau Veritas (BV), DNVGL and Lloyd's Register (LR).
It validated the engine's ability to comply with the emission regulations in accordance with IMO MARPOL Annex VI, IMO Tier III.
The new MTU integrated system features a propulsion and SCR exhaust gas after-treatment system. The MTU SCR allows customers to switch between IMO II and IMO III modes during operation, meeting international emission requirements.
According to Rolls-Royce, its new MTU Series 4000 engines are equipped with an improved turbocharging system, a combustion process and injection system, as well as the new SCR system.
The advancements have enabled the engine to reduce its nitrogen oxides (NOx) emissions by 75% compared with the IMO II limit and particulate emissions by 65% compared with EPA Tier 3 limit.
For yachts and patrol boats, MTU engines are currently available in 12, 16 and 20-cylinder versions for a power range of 2,160kW to 3,900kW.
Istanbul-based Bilgin Yachts shipyard is currently manufacturing the first yacht that will feature an IMO Tier III propulsion system from MTU. The 80m-long megayacht is expected to be commissioned next year.
Rolls-Royce plans to gradually launch MTU engines complying with IMO Tier III and the US Environmental Protection Agency (EPA) Tier 4 emission regulations for workboats such as tugboats and ferries.
Abu Dhabi Ports and Russia partner to boost trade ties
UAE-based Abu Dhabi Ports has signed a memorandum of understanding (MoU) with the Russian Trade and Economic Development Council to boost trade links between the countries and to facilitate further economic cooperation between companies from both countries.
The deal also aims to increase awareness among Russian companies about investing in UAE's Khalifa Industrial Zone Abu Dhabi (KIZAD) and Khalifa Port Free Trade Zone (KPFTZ).
KIZAD is situated near Khalifa Port in Abu Dhabi and is an integrated trade, logistics and industrial hub. It is a subsidiary of Abu Dhabi Ports and offers multimodal connectivity via sea, air, road and rail networks.
KPFTZ is situated within KIZAD and covers a total area of 100km. It provides free zone services to help reduce capital expenditure and setup costs for companies.
Russian Trade and Economic Development Council regional representative Dr Igor Egorov said: "Over the years, we have witnessed the UAE and Russian relationship grow.
"Since 2014, Russian foreign trade of non-oil products, in particular food and grains, have grown globally.
"The UAE plays a vital role as gateway for Russian products into the Middle East and North Africa markets.
"With trade still around $2bn, we see potential for Russian investors to build industrial facilities and innovation centres in the UAE."
The MoU was signed on the sidelines of the 'KIZAD Business Week', a series of business and networking events organised by KIZAD.
EMP and Star Bulk to study feasibility of renewable energy in shipping
Eco Marine Power (EMP) has entered a memorandum of understanding (MoU) with Star Bulk to conduct a joint project that will study the feasibility of using EMP's renewable energy solutions, including Aquarius MRE on existing and new bulk carriers.

The proposed study will try to understand the engineering issues associated with the methods of installing equipment, such as solar panels, batteries and other devices, on existing and new vessels.

It also aims to estimate the amount of renewable power required by specific ship types on selected routes.

Set to be carried out over a period of two years, the study will measure fuel oil consumption and emissions savings, as well as cover issues related to safety and ship operations such as cargo handling.

Teramoto Iron Works and The Furukawa Battery will also participate in some stages of the study to provide solutions to various issues, including best options for installing batteries on ships using both customised battery frame kits and self-contained marine battery housing modules.

The self-contained marine battery housing modules are suitable for various battery technologies, including Furukawa Battery's UltraBattery.

This hybrid battery technology has already been approved for use on ships by classification society NKK. It can be used in both land and marine renewable energy applications.
Damen to provide electrification for two Ontario ferries
Damen has won a contract from the government of Ontario in Canada to provide electrification solutions for two ferries currently serving Kingston and Wolfe Island, and Millhaven and Amherst Island respectively.

The development is the result of a proposal submitted by Damen to the government, in response to a tender call for development of the ferries.

Canada Transportation Minister Kathryn McGarry said: "Investing in innovative green technology is helping Ontario become a leader in North America for sustainable transportation and our government is committed to improving service, while simultaneously reducing our carbon footprint."

Under the new contract, Damen has already customised the vessel design to ensure that the performance of the ferries is not affected by electrification.

The company will install an automated mooring solution, as well as a charging system that will enable the vessels to automatically connect to the shore power system to recharge their batteries.

Vessels to be electrified include the Road Ferry 6819 and 9819, measuring 68m and 98m long respectively. Electrification is expected to reduce emissions by the equivalent of seven million kilograms of carbon dioxide per annum.

The ferries will mark the first fully electric, non-cable vessels in Canada.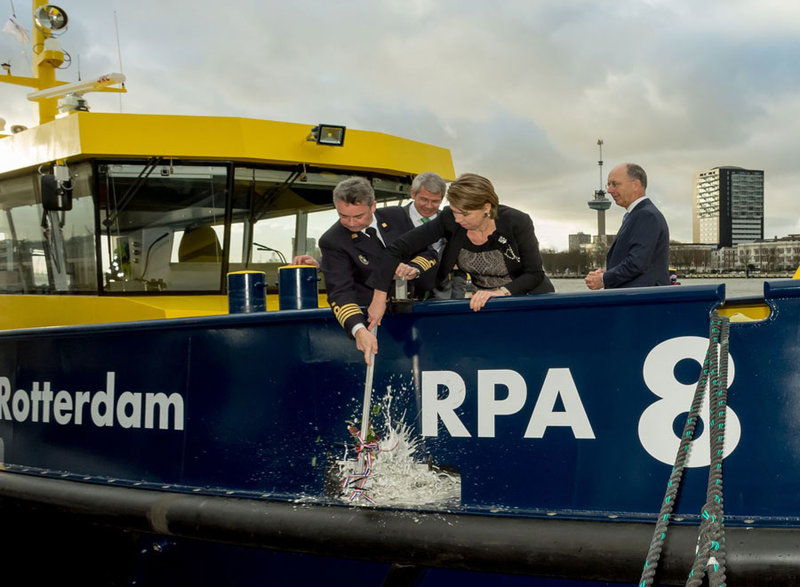 Wärtsilä to acquire marine navigation company Transas for €210m
Wärtsilä is set to purchase UK-based marine navigation solutions provider Transas for €210m, to help accelerate the former's Smart Marine Ecosystem vision.

Scheduled to be completed by the second quarter of this year, the proposed deal is expected to allow Wärtsilä to establish an ecosystem that is digitally connected across the entire supply chain through secure, smart and Cloud-based applications.

Transas was formed in 1990 to provide a range of marine navigation solutions, including complete bridge systems, digital products and electronic charts.

The company also provides ship traffic control, training and simulation services, as well as monitoring and support. It employs the latest machine learning and artificial intelligence to create a unified Cloud-based platform for managing operations across the entire marine ecosystem.

With current annual net sales of €140m, Transas operates 22 regional offices worldwide and has a distribution network across 120 countries.

The company currently employs around 1,000 people, who will be integrated within Wärtsilä's Marine Solutions business.

Wärtsilä Marine Solutions president Roger Holm said: "Combining Transas with Wärtsilä will bring the Smart Marine Ecosystem many steps forward.

"We can now connect Wärtsilä's product portfolio, the biggest in the marine industry, with ship traffic control, simulators, navigation solutions and fleet operation solutions from Transas.

"The combined package will further improve the way a vessel can sail in the most cost-efficient and environmentally friendly way for our customers."

Wärtsilä's Smart Marine Ecosystem vision seeks to connect smart vessels with smart ports and beyond to provide three fundamental industry benefits: increasing the use of resources and operational efficiency; increasing environmental impact and risk; and achieving the highest levels of safety and security.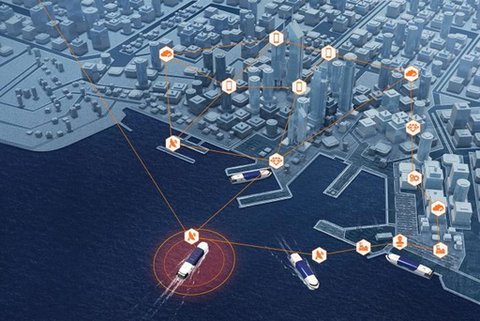 300cubits trials blockchain technology for shipping industry
Hong Kong-based company 300cubits has successfully conducted the first trial shipment under its smart contract deployed through its Ethereum blockchain technology.

Malaysian liner company West Port and Brazilian textile importer LPR have taken part in the trial.

The trial has seen the use of TEU tokens, which have been developed by 300cubits and are referred to as Bitcoin of the shipping industry.

TEU tokens can be used to solve no-show bookings and other issues.

As part of the trial, TEU tokens were used for booking deposits using the blockchain solution.

Both West Port and LPR placed booking deposits in TEU tokens in order to ship some textiles, which were returned to users once shipments had been successfully loaded.

The shipment includes two 40ft-high cube container boxes departing Malaysia for Brazil.

LPR CEO Felipe Bittencourt said: "It was a pleasure to be the first in the world to participate in this trial, for a technology that will change the way ocean shipments are done around the world."

300cubits has developed TEU tokens to help tackle various issues within the container shipping industry. The currency can be used to act as a booking deposit to complete various shipments.

The company has also developed a decentralised application ecosystem to facilitate the use of TEU tokens.

Its Ethereum blockchain technology features smart contracts and is estimated to have carried $23bn worth of currencies/tokens.
Ulstein starts construction of Lindblad's new polar ship
Norwegian shipbuilder Ulstein Group has commenced the construction of the first Lindblad Expeditions Holdings polar ship at the CRIST shipyard in Gdynia, Poland.
Ulstein Verft will build the National Geographic Endurance expedition cruise ship, which will join the Lindblad-National Geographic fleet after its expected delivery in the first quarter of 2020.
The ship will be equipped with Ulstein's X-BOW solution, a bow that provides fuel efficiency while improving guest comfort in rough seas. It will also have a high ice class for deep access in polar regions.
The 126-guest vessel will also feature sustainability solutions to reduce its environmental impact.
Its expanded fuel and water tanks will provide extended operations in remote areas and the ship's zero-speed stabilisers will ensure stability at all cruising speeds.
Lindblad Expeditions president and CEO Sven Lindblad said: "A Polar Class Five rating gives us the ability to operate the ship freely at any time of year in polar environments vastly expanding our polar range.
"This means we can explore deeper into the pack ice, or further north to the unexplored reaches of the Arctic.
"For instance, northern Ellesmere Island, where only a relative handful of people have ever been. Or some of the completely off-the-beaten-path Arctic islands that are remote, pristine and teeming with wildlife."
In a separate development, Ulstein announced that it has provided the design and equipment package for an expedition cruise ship operated by SunStone Ship.
Construction of the vessel has already been started at China Merchants Heavy Industry's site in Haimen, China.