MBM Consultancy sets the following objectives for the services of Naval architecture and Offshore Engineering projects:
Incorporate MBM moto into all that we deliver – "To impress our clients client with our ingenuity and solutions.".
Assist clients in their pursuit of projects with advanced feasibility studies.
Conduct all business to provide all aspects of Offshore transport and vessel engineering services.
A selection of services from MBM consultancy
List of services recently provided that you may also desire:
Sea going barge analysis
Mooring analysis
Method statement / Approvals
Certification
Surveys, land, sea, offshore, rail
Working at heights
Barge motions analysis
Vessel conversion/ Heavy project
Grillage design / approval
Transport frame design / approval
Lifting plan design / approval
SPMT analysis
Stool analysis
Skidding analysis
Cargo securing, Road, rail, sea, offshore
Open hatch sailing approvals
Hatch cover strength analysis
Tween deck strength analysis
Cargo damage investigation / surveys
Accident investigation, study
Decommissioning feasibility study
Decommission project bid submission
Decommission project
Jacket transport analysis,
Jacket removal analysis
Barge loadouts manuals
Offshore heavy lifting analysis
Cable carousel design and spooling
HLV, MPP OSV deck layouts
Weather motions analysis
Technical Team training
Technical team creation and development
Industry innovations and firsts
First to provide Upright towers transport for open sea transport on Hatch covers. – Greater Gabbard Project, BBC Konan, Siemens Towers.
Antwerp Breakbulk 2011 - First Engineering company presented in a Booth.
Double stacking of Monopiles
First to transport Monopiles on Hatch cover with 1.5 ton hatch strength using only wood for support.
First to do RTG#s on Hatch covers – BBC Rosario - 2006
First to present industry continued downturn for 2012 set to continue to 2017 and predict return in 2018.
First to present study for industry stable growth and recovery in 2020. Presented in 2016
First to identify Engineering as an asset for HL MPP vessels and create a technical team and provide training.
First to create a systematic loading manual, originally called a "TEC-DOC", (technical document) later the industry now refers to this manual as a "Method Statement".
Implement FEA in Weight spread analysis to reduce Steel costs for MPV – published in HLPFI - 2006
First to identify HLV Bulbous bow design is inefficient for fuel consumptions, and smaller bulbous will reduce fuel by up to 10%.
The use of Classification rules to gain Open Hatch sailing - 2007
Use of twist locks to repeat voyage windmill blades to reduce costs significantly, approx. cost only 8% (eight) of original expected costs of steel work.
MBM Consultancy was created and based in Leer, Germany, under a family shareholding ownership Directed by Mr Mark Bambury. The company was established in Germany in Sept 2010 and is recognized as a VAT Registered ongoing and trading company.
Since 2010, MBM Consultancy has provided Naval architecture services to Shipowners, Maritime sector, and the Offshore industry. With a focus on Heavy cargo Transport engineering, Vessel repair designs, and vessel modification analysis, and general consultancy services. MBM Consultancy provides a full range of services and can meet virtually any Naval architecture, maritime, & shipowner need to maintain their vessel from an Engineering perspective. No project is too small or too large. Every project adds value to a Heavy Cargo project, or Vessel and increases the clients financial security.
MBM Consultancy undertakes Hull modeling, structural analysis, Motions analysis, piping, HVAC, vessel plans, concept design, power and propulsion, Detail design, and construction planning, plans, and consultations. The company also does Heavy cargo transport engineering, generating vessel models, bespoke transport frame designs for oil and gas, and offshore clients.
With the current expansion of the Offshore wind energy sector, MBM Consultancy is able to provide low cost transportation designs, which are alternatives to the EPC's inhouse provided designs, to meet the customers' low transport costs needs. By utilizing Heavy Cargo Transport engineering, customers reduce their project costs, in materials, and potential delivery dates and also may be eligible for certain tax benefits or credits.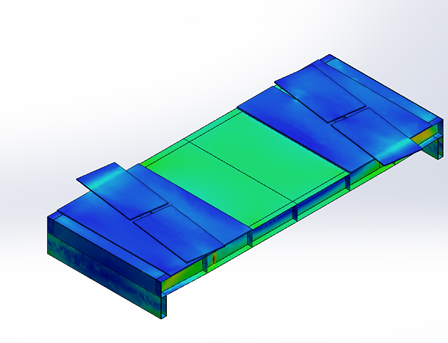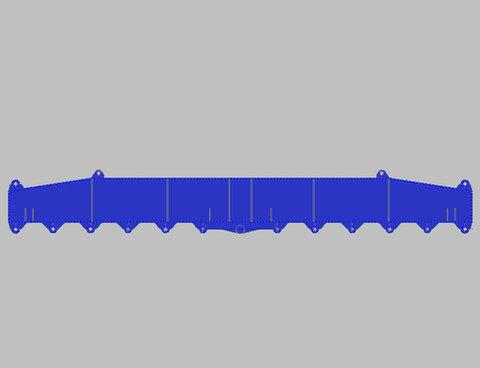 MBM Consultancy is located at Hafenstrasse 6a, Leer, Germany and provides Maritime and Offshore designs, Engineering, Surveys, and Project planning for International clients.