BPA disappointed over UK's claim on shipping emissions
The British Ports Association (BPA) has expressed its disappointment over the UK Government's new Clean Air Strategy that includes requirements for all major ports in England to develop air quality plans within the next year.
It was claimed that emissions from the global shipping sector have a significant impact on the country's air quality.
As part of the new Clean Air Strategy, all major ports in England are required to frame air quality plans by next year to lower emissions across the port premise that facilitates ship and shore activities.
Responding to the strategy, BPA said that the government's claim is based on assumptions garnered by reports that have used limited methodology in identifying vessels' fuel type and sulphur content, as well as their engine types.
There is also no credibility around source apportionment in emission monitoring, BPA claimed.
BPA policy manager Mark Simmonds said: "Ports and shipping are part of the solution, not the problem, and it is disappointing that the government have missed the opportunity to promote shipping as the cleanest way to move freight.
"Ports handle 95% of the UK's trade and moving freight by sea is still by far the most environmentally friendly way to facilitate global trade, as well as ensuring our economy continues to function and our food and energy supplies are secure.
"In comparison with other transport modes, shipping is an efficient and environmentally sustainable option.
"Utilising the UK's hundreds of ports in supporting more coastal shipping has the potential to take thousands of lorries off of UK roads."
Simmonds also added that the industry will play its role and work with the government on improving air quality, but this has to be done following a holistic approach and using credible evidence.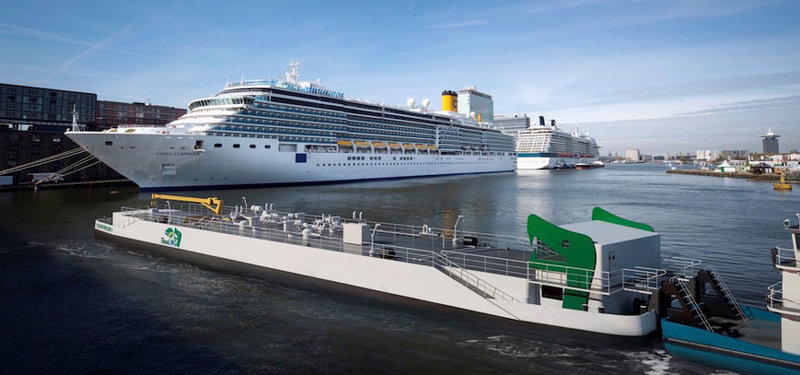 Global Ports to operate Havana cruise port in Cuba
Turkey-based cruise port operator Global Ports (GPH) has signed a management agreement with Aries for the operation of the Havana cruise port in Cuba.
As part of the 15-year deal, which becomes effective on 21 June, GPH will be paid a management fee as consideration.
The fee will be based on various factors such as the number of passengers and growth-based incentives.
GPH will also continue to work with its Cuban partners on the design and technical specification of the cruise port investment programme that comprises a proposal for new terminals.
GPH will also focus on the marketing and commercialisation of the new facilities to be developed at the port.
Global Ports CEO Emre Sayin said: "This represents our first agreement in the Caribbean, in line with our strategy of expansion into the Americas cruise port market and therefore marks an important step in the development of Global Ports.
"The GPH team looks forward to working with our local partners and local staff to drive continued growth in cruise passenger volumes at Havana Port and deliver both world-class cruise port facilities and a great cruise experience for all passengers visiting Havana."
The latest agreement is part of a significant investment made by Cuba into the port and the development of tourism infrastructure in Havana.
The investment will increase the number of berths at the Havana port from the current two units to six by 2024.
Last year, the port handled around 328,000 cruise passengers, representing a growth of 156% compared to 2016. The port is predicted to handle over 500,000 cruise passengers this year.
ICS predicts chaos on implementation of ship fuel rule
The International Chamber of Shipping (ICS) has warned of possible 'chaos and confusion' over the implementation of the International Maritime Organization's (IMO) ship fuel rule that is expected to come into effect on 1 January 2020.
The rule requires global ship operators to use fuel that contains no more than 0.5% sulphur, once it becomes effective.
According to the ICS, if the IMO does not address some serious issues regarding the regulation, the movement of maritime trade will be greatly impacted. It has been estimated that nearly 90% of the world's current trade is moved by sea.
ICS chairman Esben Poulsson said: "The shipping industry fully supports the IMO global sulphur cap and the positive environmental benefits it will bring, and is ready to accept the significant increase in fuel costs that will result.
"But unless a number of serious issues are satisfactorily addressed by governments within the next few months, the smooth flow of maritime trade could be dangerously impeded. It is still far from certain that sufficient quantities of compliant fuels will be available in every port worldwide by 1 January 2020.
"And in the absence of global standards for many of the new blended fuels that oil refiners have promised, there are some potentially serious safety issues due to the use of incompatible bunkers."
Poulsson further added that governments, oil refiners and ship charterers should understand that ships are required to start purchasing compliant fuels several months in advance of the 2020 deadline.
The ICS added that governments should make significant progress on these issues at an IMO meeting to be held in July.
The organisation has also urged the European Commission to respect the IMO's new carbon dioxide reduction strategy, which was adopted last month.
Martek calls for ISPS review of security measures on drones
UK-based manufacturer and distributer of marine equipment Martek Marine has called for a review of the International Ship and Port Facility Security (ISPS) Code amid concerns about the threats to security caused by drones.
The lack of regulation on aerial drones is at the centre of debate in the shipping sector, as companies fear international terrorist organisations could use them to deploy explosives on oil and gas tankers or on passenger ships.
Martek said that vessels in port, at anchor or on coastal transits are potential 'sitting ducks' and could be targeted by terrorist drones, since they are unable to detect or defend against unmanned aerial vehicles. Although one section of the ISPS Code mandates requirements 'preventing the introduction of unauthorised weapons, incendiary devices or explosive to ships', the Ship Security Plan has so far failed to consider the impact of aerial drones.
The company further said that the absence of countermeasures for aerial drones in the ISPS Code requirements for Ship Security Assessments (SSA) & Ship Security Plans (SSP) has alarmed several company security officers and ship security officers within its client base, most of which were unaware of these risks in their periodic reviews of the SSA and SSP.
In a letter published on Monday, Martek urged all maritime government organisations, classification societies and flag administrations to raise the issue and collaborate to update the code with new safety measures against drones.
The company pledged its support to the industry to ensure the fulfilment of the mandatory objectives of ISPS to 'detect security threats and take preventive measures against security incidents affecting ships or port facilities used in international trade'.
Martek CEO Paul Luen said: "ISPS needs an urgent update to address the growing threat that drones pose to safety and security of commercial shipping. It's critical that awareness is urgently raised, and procedures updated to counter the growing threat before it's too late."
The firm recently launched its D-FENCE maritime drone detection and defeat system in a bid to combat this rising threat. The system is capable of recognising the presence of an approaching drone and creating an electronic 'exclusion zone' around a vessel, which will drop the drone's control and video signal, forcing it to return to its operator.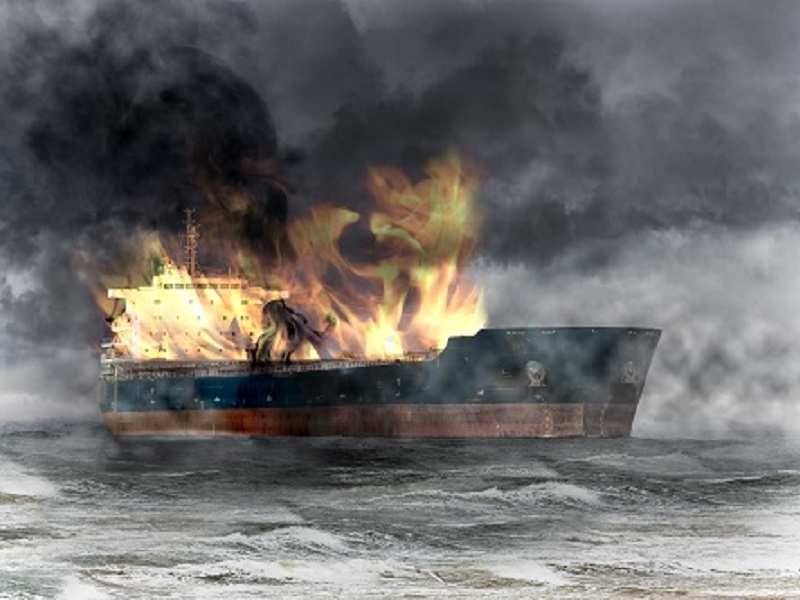 Corvus to supply energy storage systems for all-electric Fjord1 ferries
Norwegian Electric System (NES) has selected high-power energy storage provider Corvus Energy to supply lithium ion battery-based energy storage systems (ESS) for two all-electric ferries built by Havyard and belonging to Norwegian ferry operator Fjord1.
The Canadian company already provides ESSs to three similar ferries owned by Fjord1 that will operate on the Hareid-Sulesund route in Norway, while the new additions will be used on the Magerholm-Sykkylven route.
As part of the move, all five ferries, which are 111m long and can carry 120 cars, will be equipped with a 2.9 MWh Corvus Orca Energy ESS. These will be delivered in 2019 and will be used to supply electrical power to the ferries' NES all-electric power and propulsion systems.
The move comes following increased demand for ships to switch from diesel propulsion to more sustainable fuel alternatives, as concerns about the impact of shipping emissions on the environment grow.
Norway is one of the pioneering states for all-electric, battery-powered ferries, which are a substantial part of the country's transportation infrastructure. Figures show that Fjord1 ferries and passenger boats transported 10.5 million vehicles in 2014 alone.
NES vice president of sales Stein Ruben Larsen said: "Fjord1 continues to forge a very progressive path towards environmentally sustainable operations with these additional all-electric ferries.
"The proven reliability, safety and performance of the air-cooled Orca ESS was important in awarding this contract to Corvus Energy."
Corvus Energy first started providing energy storage for Fjord1 ferries in November 2017, with plans to deliver the products by the end of 2018.
Corvus Energy director of sales and key account Roger Rosvold said: "Corvus Energy is honoured to once again be selected to provide Orca Energy Storage Systems for Fjord1 ferries.
"NES are skilled and experienced electrical system integrators, and our close partnership with them in designing and delivering these innovative solutions is key to accelerating the adoption of energy storage systems."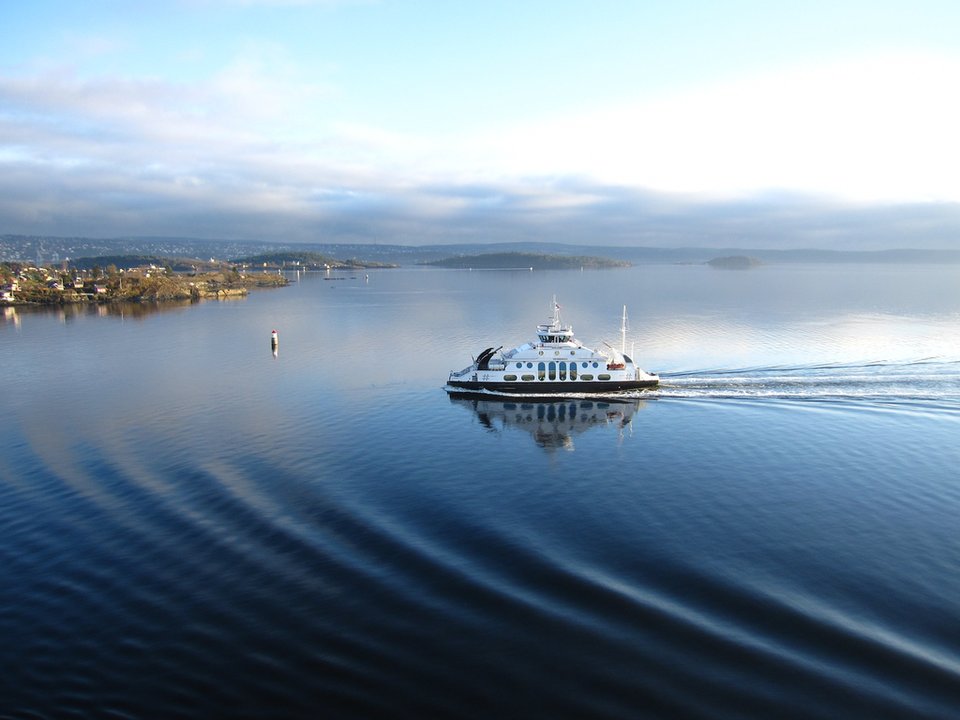 Novatek to form shipping company
Russia-based natural gas producer Pao Novatek's board of directors has agreed to establish a transportation subsidiary called Maritime Arctic Transport.
The subsidiary will be formed to manage and optimise transportation costs, build up Arctic navigation capabilities, as well as ensure centralised management of the company's Arctic fleet.
The company is yet to disclose further details about Maritime Arctic Transport.
Novatek management board chairman Leonid Mikhelson said: "Novatek's long-term development strategy envisages a significant growth in LNG production from the company's vast hydrocarbon resource base located on the Yamal and Gydan peninsulas in the Arctic zone of more than 55 million tons per annum by 2030.
"Therefore, establishing an efficient Northern Sea Route shipping model is one of our key priorities to realise our long-term strategy.
"Creating our own shipping company fully supports this goal and will optimise transport cost and ensure a well-balanced, centralised management structure to improve the competitiveness of Novatek's Arctic projects."
In March, Novatek and Cosco Shipping agreed to expand the mutual cooperation of the frontiers of Arctic shipping.
Rolls-Royce and Finferries partner to optimise ship safety
Rolls-Royce has entered a collaboration agreement with Finland-based ferry operator Finferries to develop strategies and solutions to optimise the safety and efficiency of ships.
Under the collaboration, the companies will jointly develop innovative technology for decision support systems, as well as demonstrate remote and autonomous ferry operations.
The partnership will also explore the feasibility of a new research project, Safer Vessel with Autonomous Navigation (SVAN). Rolls-Royce and Finferries will try to implement the findings from the Advanced Autonomous Waterborne Applications (AAWA) research project.
AAWA was funded by Business Finland and concluded last year.
Rolls-Royce and Finferries were also involved in AAWA, which brought together various stakeholders from the shipping industry to research the commercial and technical viability of next-generation advanced ship solutions.
Rolls-Royce Ship Intelligence senior vice president Karno Tenovuo said: "This new collaboration agreement could take safer, cleaner shipping to the next level.
"Rolls-Royce will develop solutions to enhance the safety and efficiency of marine operations in the ferry sector, which will be demonstrated in the test platform provided by Finferries."
With the collaboration, Finferries also aims to benefit both its customers and the environment by focusing on the increasing reliability of marine traffic.
Finferries' latest addition to its fleet, Elektra, is Finland's first battery-driven hybrid ferry. The ferry's battery packs can be charged directly from the grid.
Canada unveils measures to improve maritime navigation
The Government of Canada has unveiled plans to implement measures to enhance the country's maritime navigation and emergency response activities.
The four measures will be executed under the government's C$1.5bn ($1.1bn) Oceans Protection Plan, which aims to protect Canada's coasts and waterways.
As part of the plan, the government will provide C$110m ($86m) over a period of five years to the Canadian Hydrographic Service for charting 23 high-priority commercial ports and near-shore areas along all three coasts to create safer navigation for mariners.
The investment will see the inclusion of high-resolution electronic navigation charts, navigational products and data to provide increased safety to the mariners.
Canadian Hydrographic Service has so far completed surveys on eight of the 23 ports.
The government will also add seven coastal communities under the plan to test a new information system that shows the location of ship traffic and other important maritime information.
As part of the government's Enhanced Maritime Situational Awareness initiative, this move will also involve the selection of a contractor to build a system that provides near real-time data on local ship traffic.
Canada Transport Minister Marc Garneau said: "Our commitment to partnering with Indigenous Peoples and collaborating with coastal communities to protect Canada's coastal ecosystems is clear and unequivocal.
"The marine safety and navigational improvements from the Oceans Protection Plan announced today will help us put safeguards in place for all vessels, including those carrying petroleum products overseas."
Among other measures, the plan includes awarding of an initial contract to Hercules SLR to deliver two vessel-based emergency tow kits, as well as equipment and training to the Canadian Coast Guard.