- ECONOMIC IMPACT -
Latest update: 22 November
After downturns for several months, 2021 consensus forecast for global GDP growth is currently 6.0%
The virus has now spread to 198 countries with more than 240 million confirmed cases.
Unemployment in OECD nations stood at 5.8% in September 2021, down from 6.0% in August.
The jobless rate in the Eurozone stood at 7.4% in September 2021 as compared to 7.5% in August.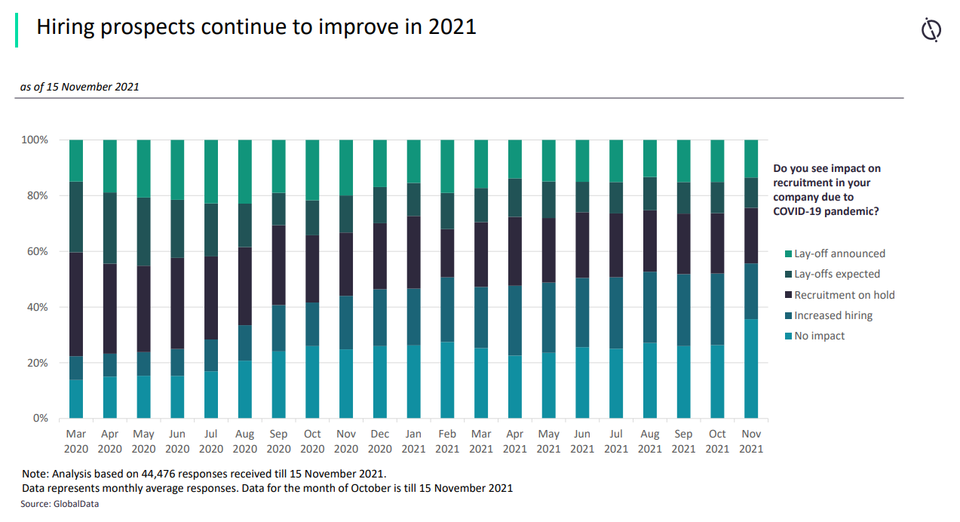 - SECTOR IMPACT: shipping and travel -
Latest update: 3 December
shipping crisis hits home
5.5% of all ocean capacity is currently waiting outside a port, according to Lloyd's Loading List.
The price of a 40-foot container routed from Asia to Northern Europe increased by 350% in 2021.
Omicron threatens to exacerbate inflation and supply chain issues
The Organization for Economic Co-operation and Development (OECD) has indicated that policymakers should fast-track Covid-19 vaccinations to curb the spread of the new Omicron variant.
The OECD is particularly concerned that the spread of the virus will exacerbate the existing supply-and-demand imbalances that are impacting the global economy, which in turn will risk further fuelling inflation and provide an additional risk to the global economic recovery.
The OECD has already increased its global inflation forecast in September, with a new warning that central banks should be more aware of the risk of persistent inflationary pressures.