NETZSCH provides the full range of pumping systems for maritime applications
For more than 60 years, NETZSCH has manufactured positive displacement pumps worldwide. Designed specifically for difficult pumping situations, NETZSCH pumps range in size from the industry's smallest metering pumps to high volume pumps for applications in the oil and gas or mining industries.
TORNADO® T1 rotary lobe pump
With a productionof over 55,000 pumps per year NETZSCH underlines the technology and market leadership, which it has gained thanks to the quality of the pumps and spare parts. It is guaranteed by the core competence and vertical manufacturing which we have built up over the many decades. With the worldwide implementation of common standards in accordance with DIN EN ISO 9001 in development and research, the company guarantees the highest quality at each of the five production sites.
NETZSCH has been supplying worldwide NEMO® progressing cavity pumps, TORNADO® rotary lobe pumps, NOTOS® multi screw pumps, M-Ovas® and N.Mac® macerators/grinders, dosing technology and equipment for custom built and challenging solutions for every application.
We provide positive displacement pumps as conveying systems for all media in ship technology. Due to their regulating characteristics, NETZSCH pumps ensure a safe, reliable and efficient process.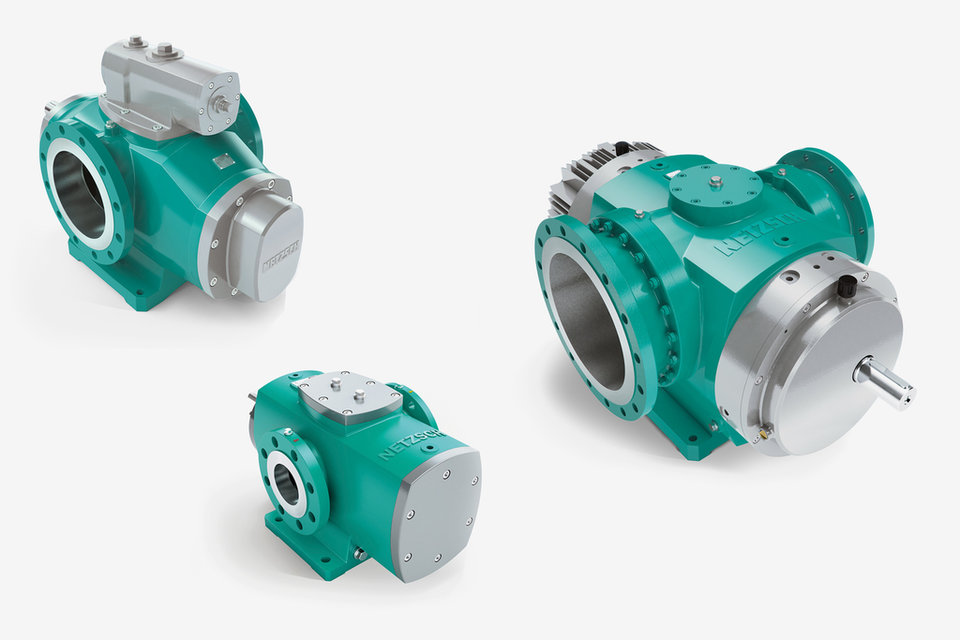 The technically best pump is selected for the respective application. You benefit from reliable pumps and systems optimally tuned to your application and matched to the market. If needed the pumps are supplemented by grinding systems and accessories.
Whether as fuel or gear pump, hydraulic pump, bilge and mud pump or as pump for loading or unloading oil tankers, commercial or naval ships, NETZSCH pumps are widely spread.
NEMO® progressing cavity pumps, TORNADO® rotary lobe pumps as well as NOTOS® multi screw pumps can be found in the engine room or on deck as transfer pumps. Highly viscous media such as black oil, pitch, tar and heavy oil are pumped as reliable as low viscosity media such as diesel oil, gasoline, hydrocarbons, salt and fresh water.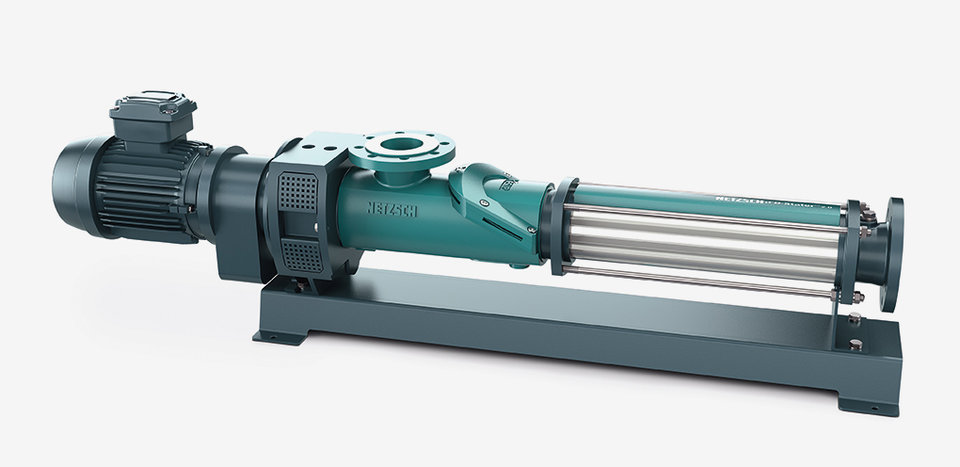 Thanks to their special design, NEMO® progressing cavity pumps can cope with liquid media which contain even bigger solids, which means they are frequently used on passenger and container ships to convey wastewater. The pumps are based on a rotor that turns in an oscillating motion within a fixed stator that is geometrically adapted to it. The precise geometrical mating forms conveying chambers during rotation which transport the medium smoothly from the inlet to the discharge side. Because the chambers are self-sealing, this not only prevents backflow, but also ensures that the conveyed medium is transported at stable volume and pressure, so that no shear forces and hardly any pulsation occur. With this displacement technology, the consistency, and especially the viscosity, of the medium are insignificant in terms of the product flow. This is why the NEMO® progressing cavity pumps, which have a capacity of up to 400 m³/h, are not only used for wastewater, but also for pumping media, including oil residues and sludge, on oil tankers and cargo ships and even mixtures of oil, gas and sand on offshore platforms. In the process, the quantity transported is determined solely by the speed and can therefore be continuously and very precisely controlled with a metering accuracy of three to five percent. This enables the quantity required in each case to be metered directly from the supply line or tank. The NEMO® progressing cavity pumps are also suitable for stripping and cleaning oil tanks on wharves.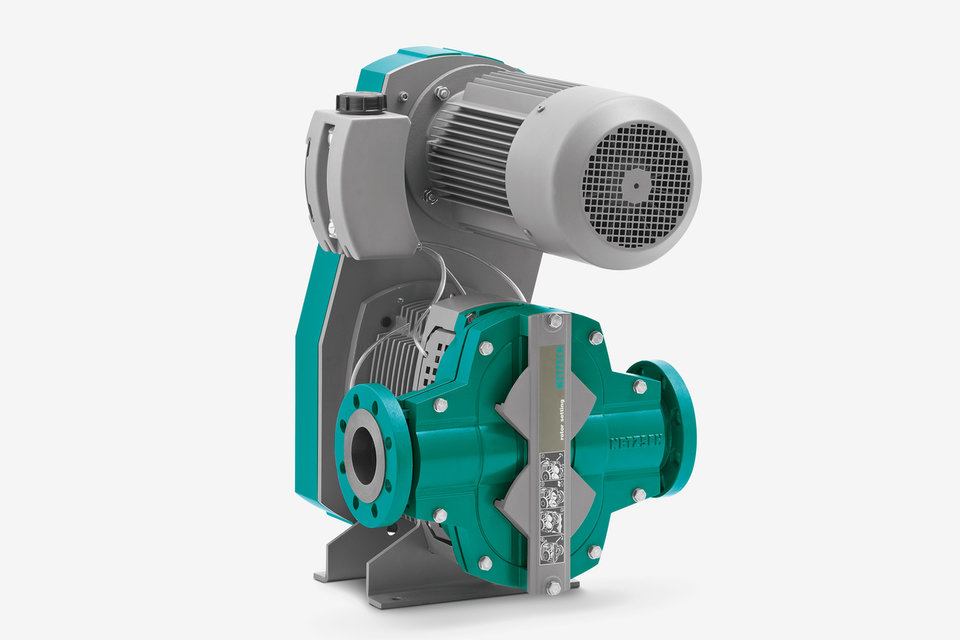 Also the TORNADO® rotary lobe pump is ideal for the maritime sector, as it has a particularly compact design, while at the same time ensuring a high flow rate. The displacement element in these pumps consists of two rotary lobes that rotate in opposite directions, thus transporting the media smoothly but continuously allowing also a high ball passage. The delivery rate is also independent of the viscosity of the medium with this version. The TORNADO® T2 type pumps in particular are specifically designed for the demands of use on the high seas: they not only take into account the limited space available on board, but also reduce expenditure on spare part stock and maintenance. Instead of a complex and bulky timing gear, the aggregate has an oil-free synchronized gear with belt drive which reduces the weight of the pump by at least 30 percent and ensures a very small installation depth. In addition, the whole mechanism is less susceptible to faults, which means the range of spare parts can be kept very low. And operation without any lubrication oil means that there is no risk of any spillage or leakage at all.
The NOTOS® multi screw pumps complete our product range for maritime applications. It excels in generating high pressures of up to 80 bar even in tight spaces and can cope with liquid temperatures of up to 300°C. A series of design innovations, in line with the principle of High Efficiency Unique Design (HEUD), involving the spindle profile and the pump chamber, make them particularly efficient. The three model series 2 NS, 3 NS and 4 NS allow flow rates maxima from 200 m³/h (2 NS) to a maximum of up to 1.500 m³/h (4 NS). The NOTOS® pumps are ideal for transporting lubricant oil, fuel and chemicals.