Digitalising navigation systems: Inmarsat and OneOcean Q&A
Satellite communications provider Inmarsat and software solutions company OneOcean are working together to revolutionise the digitalisation of navigation systems. Ilaria Grasso Macola speaks to Inmarsat and OneOcean to find out the reasons for the partnership and the wider advantages the solution will bring to the digitalisation of navigation systems.
Mobile satellite communication provider Inmarsat and compliance software solution company OneOcean recently launched a partnership to deliver digital navigation and compliance solutions for the maritime industry.

Under a multi-phase agreement, the partnership will see OneOcean become an Inmarsat certified application provider, using Inmarsat's technology to deploy its software. The companies say this remote deployment will bring benefits in terms of set-up times, disruption and reduced cybersecurity risks.

Inmarsat senior digital director Marco Camporeale and OneOcean chief strategy officer Nick Bourque explain why they decided to embark on this partnership and what advantages it will bring to both companies and the wider maritime industry.
Inmarsat senior digital director Marco Camporeale. Credit Inmarsat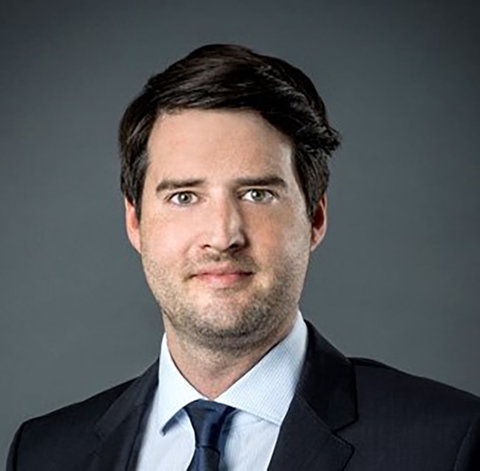 OneOcean chief strategy officer Nick Bourque (OneOcean)
Ilaria Grasso Macola: Is there a need to transform the way software is deployed, updated and integrated into the maritime sector?
Marco Camporeale (MC): As Inmarsat, we published research a couple of years ago showing how ship managers and shipowners bought connectivity primarily to make sure that crews have the connectivity that they need. That means that whenever there is a larger deployment of software [the experience] is widely unsatisfactory, but in a moment where we have limited access to the ship, remote deployment of software is the best choice.
Nick Bourque (NB): We operate through a large fleet of 14,000 vessels, and they all have a different connectivity profile.
As they're trying to meet their regulatory and safety concerns, in a context like Covid-19 the need for a smoother way of getting software deployed onboard is only amplified and we feel that connectivity can be a big enabler for that.
How can the problem be solved?
MC: This is exactly what we are doing today with OneOcean where, when deploying larger software updates, they use a segregated and dedicated end-connectivity system, enabled and provided by Inmarsat.
Without any interruption or impact on the operation, OneOcean is able to provide software deployment and get it installed on demand. So that's how we're solving the problem.
What made both companies decide to undertake the partnership?
NB: When we started discussions with Marco and the Inmarsat team, we had a varied connectivity profile across our customer base. Marco suggested that with the Inmarsat solutions we would be able to personalise how we deliver these services based on the connectivity profile of the customer.
We saw that we could deploy our software faster and be a partner in the digitalisation journey of our customers. The quicker they have the software in their hands, the easier than can comply or work with the problems they're facing. That's what attracted us to it, the flexibility of the solution Inmarsat was offering.
MC: This is just a starting point because now we are looking at the entire digitalisation journey of the customer. By putting together our solutions, there is an opportunity to step up the customer experience when using a navigation solution.
OneOcean is using Inmarsat's technology to deploy its software. Credit: Inmarsat
What does it mean for OneOcean to become an Inmarsat certified application provider?
NB: It allows us to continue the journey of being there for our customer as their challenges are evolving. Where we had a foothold in the compliance and safety element, meeting these challenges today can be enabled and provided through digitalisation and connectivity, and the solutions that Inmarsat provides are a great vehicle for us to continue to evolve with our customer.
MC: The way I see is that you have almost two number one companies in their fields, getting together to enhance the customer experience. And when two companies like this get together, it is really futuristic what we can achieve together. When we say we want to radically change digitalisation, this is an opportunity to do that.
How will the partnership reduce cybersecurity risks?
MC: I think that the additional increase of security comes from the fact that connectivity provided in conjunction with OneOcean is dedicated to OneOcean, segregated from all the other networks.
The software deployment is prevented from physically connecting to other systems and the Inmarsat network in providing this capability itself has the highest possible standard of cybersecurity.
Right now, one can never be sure about cybersecurity, because it's a continuous battle, but right now our solution is one of the most secure ways to deploy software, given the circumstances.
What other benefits will this b
ring at the navigation compliance level?
NB: From the navigation compliance level, the challenges today are the impact of bunker mentality in decision making.
We think that the biggest way to break down this mentality is for information to flow in a much more dynamic fashion. That's what we see, and connectivity plays a big part in that, allowing information to flow freely amongst the stakeholders, for them to get a micro view of a problem having a macro understanding. That is something we feel is definitively missing.
The agreement is in multiple phases. What can you tell us about the other phases? How many will there be and what will they focus on?
MC: With OneOcean, we started with one capability but as we continue, we have different steps that we want to implement. Not only do we want to integrate more capabilities to increase customer experience, but we also want to extend into specific capabilities, such as the Internet of Things.
NB: That's exactly it. I think the current dedicated bandwidth and connectivity enable something that is a solution for today, but what gets us excited as a strategy team is that the partnership opens the door to changing how we develop solutions.
In your opinion, how long will it take for the industry to become fully digitalised?
MC: It's a very interesting question because it depends on the user's needs. Today, the maritime industry has, through the Inmarsat network, the capability of a connectivity solution all over the world.
The capabilities are there but it depends on the customer needs, from operating a ship with Excel files all the way to a fully remote or autonomous ship.
As long as the needs are different, there will be different levels of digital solutions.
Main image credit: Inmarsat's GX5 Geostationary Orbit satellite is its most powerful GEO satellite to date. Credit: Inmarsat