TEMA specializes in marine electric and hybrid propulsion – this is our only business!
We started the company 31 years ago. It was born in a shipyard and is still producing in the same yard within a ship-building industrial complex. We use only Premium Efficiency Synchronous Motors using permanent magnet technology based on our own documentation, and producing these from 'scratch', including lamination, winding and mechanical parts up to testing and assembly in advanced marine propulsion drives. We have three motor families, producing nominal power ranging from 12kW to over 1,000kW per unit, or up to 4MW per ship. Altogether we offer more than 50 different models.
Based on our machinery products we are building very different Professional Marine Propulsion systems from only battery supply to diesel electric based on fix or variable speed GenSets, parallel and serial hybrids as well low profile azimuthal propulsors with incorporated TEMA PM motors. We are delivering also turn key solutions with common DC bus on 750Vdc or 1000Vdc with propulsion motors including gear box, solar and battery support, side thrusters, hotel inverters and shore supply including Power Management system. We have delivered, up to now, over 260 electric and hybrid systems on global market.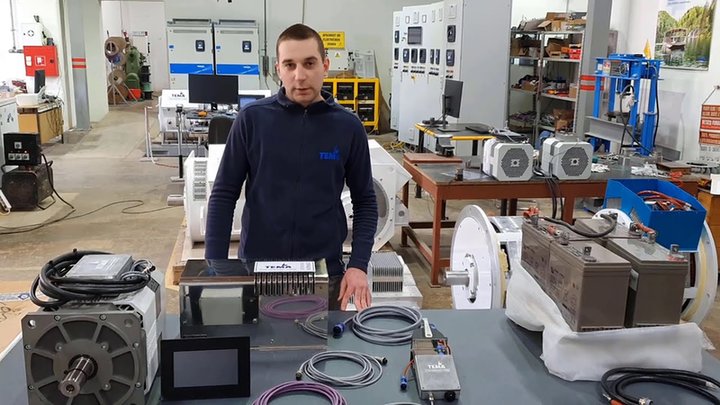 Propulsion Liquid Cooled Motors
LOW-SPEED HIGH-TORQUE MOTOR
From 10kW up to MW propulsion turn key solutions
TEMA
VOLTICEVA 14/P
52100 PULA
CROATIA
Tel: +385 52216740
Fax: +385 52507599