After months of decline, GDP estimates for many countries have turned positive.
Hiring prospects seem to be gradually improving in 2021.
European Maritime Safety Agency (EMSA) figures show that the Covid-19 pandemic drove a 3% increase in the share of world trade carried by sea to 88%.
However, EMSA figures also showed that despite one in five ships being operated by EU companies, overall EU maritime traffic dropped by 10.2% in 2020.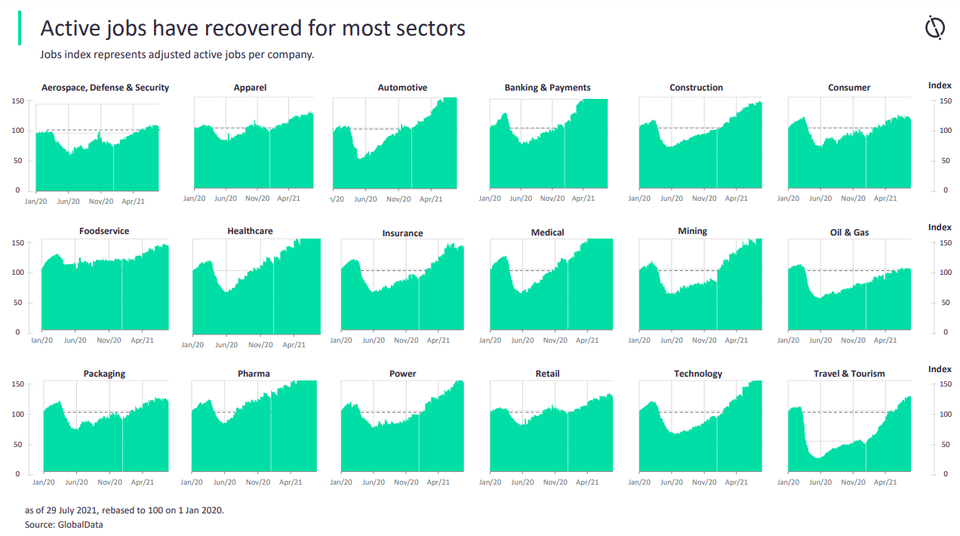 - SECTOR IMPACT: shipping and travel -
shipping crisis hits home
5.5% of all ocean capacity is currently waiting outside a port, according to Lloyd's Loading List.
The price of a 40-foot container routed from Asia to Northern Europe rose by 350% in 2021.
Cruise and shipping industry
GlobalData's Covid-19 Cross-Sector Impact report states that while the pandemic shut down most cruise lines from March 2020, there are areas of the world where cruise ships are restarting. Mostly in Europe and Asia, various single-nationality cruises have begun calling in at a limited number of ports.
In the US, Royal Caribbean International is the first cruise line to receive approval from the Centers for Disease Control and Prevention to do a test sailing for volunteer passengers. Despite some causes for optimism, the short-term outlook for cruises still seems bleak.