IMO adopts amendment to support implementation of 2020 sulphur cap
The International Maritime Organization (IMO) has adopted a complementary amendment to support consistent implementation of its upcoming 0.50% limit on sulphur in ship fuel oil.
To be executed under IMO's MARPOL treaty, the regulation on 0.50% sulphur fuel limit is expected to come into force on 1 January 2020.
The regulation mandates ships across the globe to use fuels with 0.50% sulphur content, compared to the current 3.50%.
IMO's newly adopted amendment aims to ban the carriage of non-compliant fuel oil for combustion purposes for propulsion or operation on-board a ship unless it has an exhaust gas cleaning system or scrubber.
The amendment is scheduled to be effective from 1 March 2020.
In a statement, IMO said: "The amendment does not change in any way the entry into force date of the 0.50% limit from 1 January 2020.
"It is intended as an additional measure to support consistent implementation and compliance and provide a means for effective enforcement by states, particularly port state control."
IMO's Marine Environment Protection Committee (MEPC) has also approved guidance for the ship operators and owners to prepare themselves for the 0.50% sulphur 2020 limit.
The guidance covers a number of sections, including risk assessment and mitigation plan on new fuels, fuel oil system modifications and tank cleaning, fuel oil capacity and segregation capability. It also includes procurement of compliant fuel, fuel oil changeover plan, as well as documentation and reporting.
The MEPC approved guidance on best practice to be followed by fuel oil suppliers.
According to a study on the human health impacts of sulphur oxides (SOx) emissions from ships, if no measures are taken to bring down the level of SOx emission from 2020, the air pollution from the sector is estimated to contribute to over 570,000 additional premature deaths worldwide between 2020-2025.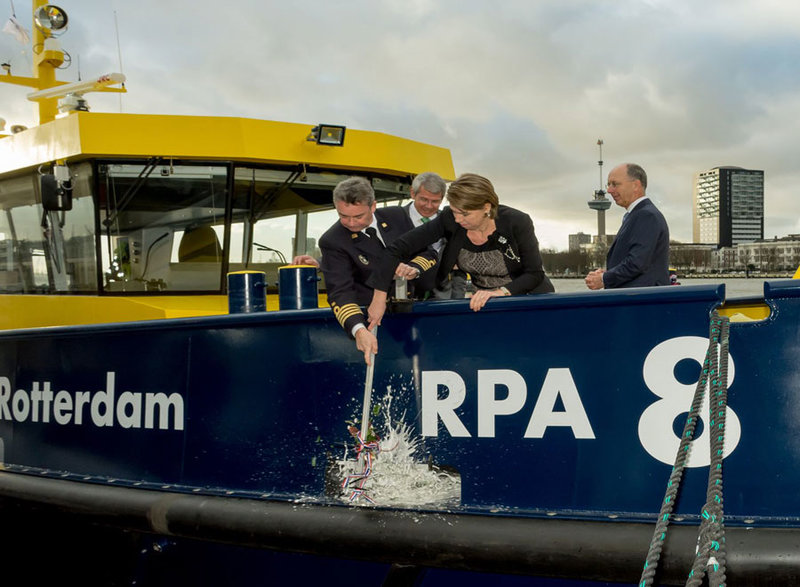 WinGD to establish engineering centre in Shanghai, China

Winterthur Gas and Diesel (WinGD) has collaborated with its shareholding company China Shipbuilding Power Engineering Institute (CSPI) to establish a new engineering centre in Shanghai, China, with an aim to increase its technical capacities by 20%.
The centre will be situated at CSPI's premises in Shanghai and is expected to help WinGD to expand its resources by continuing its focus on a maritime two-stroke engine design.
The new centre will be built to assist WinGD in delivering current and future market requirements.
WinGD Research and Development vice-president Dominik Schneiter said: "For nearly three years, CSPI and WinGD engineers have been sharing expertise.
"CSPI's capabilities in developing engine-related systems and components has created further enhanced synergies."
WinGD is primarily involved in the development of two-stroke, low-speed gas and diesel engines for the merchant shipping sector.
WinGD CEO Klaus Heim said: "Our new engineering centre, in cooperation with CSPI, is a milestone in our efforts to increase our overall R&D capacities and our global knowledge base.
"It is one of the cornerstones of our strategy to further expand our product portfolio and strengthen our market position in both market segments, diesel and dual-fuel engines."
As part of its strategy to achieve engineering excellence through collaboration, WinGD is set to continue to invest in its existing engagement with global engineering services provider L&T Technology Services.
Florida International Terminal opens containerised cargo terminal at Port Everglades
Florida International Terminal (FIT) has opened a 32-acre containerised cargo terminal at Port Everglades in Broward County, Florida, US.
Besides doubling the number of entry gates, the terminal has added new scales, heavy equipment, technology, and stacking capacity.
FIT, which is one of the largest cargo terminal operators at Port Everglades, is relocating for the largest capital improvement in the port's history.
In the last fiscal year, FIT witnessed a 17% growth, with around 226,000 TEUs. Perishables cargo represent around 15% of its total containers volumes.
Port Everglades deputy port director Glenn Wiltshire said: "FIT is a terrific example of how a company can be born at Port Everglades and grow into a regional leader that brings international business and jobs to Broward County."
Improvements at FIT's new terminal include six lanes entering the terminal with scales and two outbound lanes, an appointment system with a VIP lane for refrigerated cargo, and a new yard tractor fleet and upgraded container handling equipment. Upgrades also comprise resilient information technology systems with quick disaster recovery abilities and an additional 350 power plugs for refrigerated containers.
FIT vice president and general manager Klaus Stadthagen said: "We have installed a lot of new technology to better monitor gate traffic and what is happening throughout the terminal.
"By improving efficiency, we are helping our customers, the shipping lines, develop their business. Our success is dependent upon our customers' success."
Over the next five years, the port will invest almost $1bn in infrastructure improvements to boost cargo volumes.
Among the expansion, projects include the addition of new cargo berths, installation of new Super Post-Panamax container gantry cranes, bolstering the lift capacity on existing cranes, and widening the navigation channels of the port.
Gagarin Prospect participates in ship-to-ship LNG bunkering
A large-capacity Aframax tanker owned by Russia's SCF Group has performed its first ship-to-ship liquefied natural gas (LNG) bunkering at the country's Port of Primorsk.
Known as Gagarin Prospect, the tanker has been specially designed to operate using LNG as its primary fuel, which is expected to eliminate the emission of sulphur oxides (SOx), as well as reduce nitrogen oxides (NOx) and carbon dioxide emissions by 76% and 27% respectively.
This has enabled the use of LNG in large-capacity ships not tied to fixed routes or set timetables.
It has offered an alternative to liquid petroleum, thereby enabling the operators to comply with the International Maritime Organisation's (IMO) MARPOL requirements regarding control of NOx and SOx emissions from ships.
Classed by Russian Maritime Register of Shipping (RS), Gagarin Prospect is operated by Sovkomflot.
Russian Maritime Register of Shipping director general Konstantin Palnikov said: "The use of LNG as fuel for large-capacity tankers has become a real technological breakthrough. When constructing a state-of-the-art tanker, the most recent advances in science and technology were used.
"A number of non-standard engineering solutions have been specially developed for this series of ships. The project brought together the leading world companies of designers, manufacturers of equipment and marine engineering, shipowners and classification societies.
"The work performed and the successful commencement of 'Gagarin Prospect' tanker operation set new standards for the environmental safety of commercial shipping."
With each having a capacity of 114,000dwt, 11 crude oil tankers will be built to the RS class for different customers at Zvezda shipbuilding complex in Russia and Hyundai Samho Heavy Industries shipyard in Mokpo, South Korea.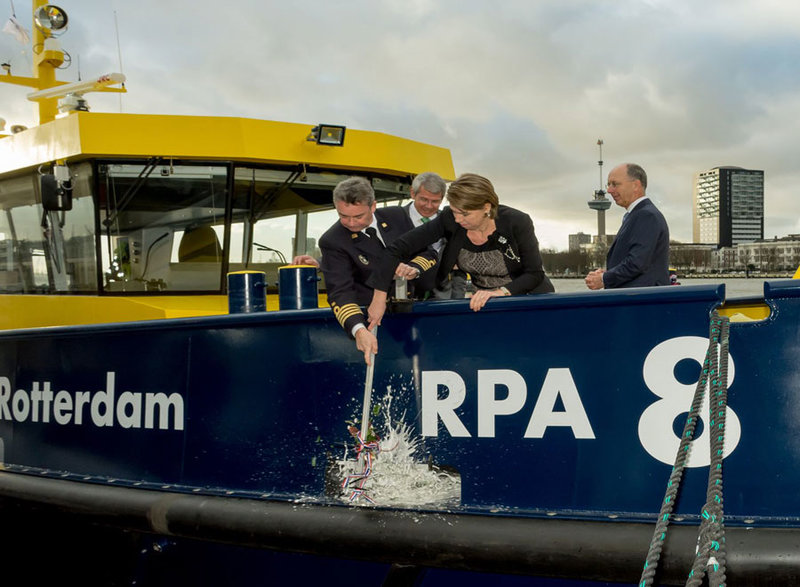 Hong Kong-flagged bulk carrier averts pirate attack off Somalia coast
Security guards on-board the Hong Kong-flagged bulk carrier, MV KSL Sydney, foiled an attack by pirates when the ship was sailing off the east coast of Somalia, according to European Union Naval Force (EUNAVOR).
The pirates approached and opened fire at MV KSL Sydney 340 nautical miles off Somalia, engaging in a gun battle with the Armed Security Team (PAST) on-board the vessel.
According to EU EUNAVOR, the vessel's Master employed the best management practices (BMP) protection measures, which eventually helped the ship to spoil the attack and keep the lives of the crew and the ship safe.
EU EUNAVOR in a statement said: "The Master had already evacuated the crew to the citadel when the embarked Armed Security Team (PAST) responded to the attack.
"As soon as the ships Master had contacted the United Kingdom Maritime Trade Organisation (UKMTO), EU NAVFOR – MSCHOA conducted an initial incident assessment and issued alert and navigation warnings to all merchant shipping transiting the area."
Responding to the alert, EU EUNAVOR and counter-piracy missions carried out a military operation to ensure a coordinated response to the attack.
EU EUNAVOR's force commander, rear admiral Alfonso Nanclares, also deployed a number of counter-piracy assets of Operation ATALANTA in the Somali Basin to improve vigilance in the region.
The incident is the second reported attempt by Somali pirates to grab a commercial vessel this year.
In the first reported attack of the year off Somalia's coast in February, the guards on-board a Singapore-flagged chemical tanker revolted pirates.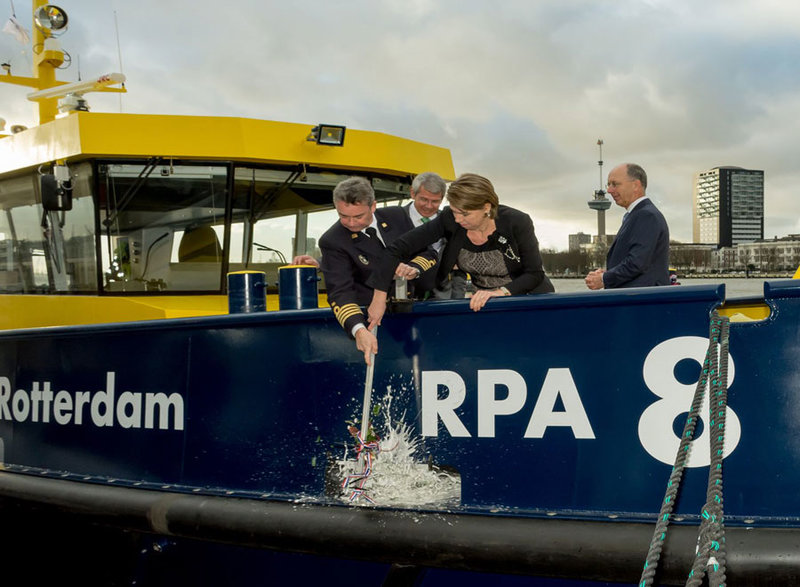 IMO launches ship and port toolkits to reduce emissions
The International Maritime Organization (IMO) has introduced a new set of toolkits to help evaluate and address emissions from ships and ports across the globe.
Developed as part of the Global Maritime Energy Efficiency Partnerships (GloMEEP) project, the new Ship Emissions Toolkit and Port Emissions Toolkit are designed to support countries seeking to develop and improve their national policy and regulatory frameworks to prevent air pollution and reduce greenhouse gas emissions from ships.
IMO's strategic partners, which include the Institute of Marine Engineering, Science and Technology (IMarEST) and International Association of Ports and Harbors (IAPH), are also involved in the development of the toolkits.
Both the Ship Emissions Toolkit and Port Emissions Toolkit feature feedback received from the practical use of the guides during various training activities conducted in ten lead pilot countries participating in the GloMEEP project.
GloMEEP technical adviser Astrid Dispert said: "Ports and shipping are intrinsically linked. Efforts to reduce maritime emissions need to extend beyond seagoing ships alone.
"IMO's MARPOL Annex VI regulations on air pollution and energy efficiency are aimed at ships, but it is clear that for port emissions to be reduced, national authorities need to consider emissions from all sources, including cargo handling equipment, trucks, as well as domestic vessels.
"By utilising these guides, countries can develop national strategies, which will address emissions from their maritime sector as a whole, protecting public health and the environment, and contributing to the fight against climate change."
The Ship Emissions Toolkit comprises three guides on assessment of ship emissions, incorporation of MARPOL Annex VI into national law and development of a national ship emissions reduction strategy.
The Port Emissions Toolkit includes two guides for the assessment of port emissions and the development of reduction strategies.
Rolls-Royce and Intel to partner for safe autonomous shipping
Rolls-Royce is set to team up with US-based technology company Intel to design advanced intelligent shipping systems that will provide additional safety to the commercial shipping sector.
The partnership is expected to further develop smart, connected and data-centric systems for ship owners, operators, cargo owners, and ports.
It will combine Rolls-Royce's expertise in advanced ship technology with Intel's experience in components and systems engineering.
The new shipping intelligence systems will feature technology that is used in smart cities, autonomous cars, and drones.
They will include data centre and artificial intelligence capabilities, as well as offer improved edge computing to independently manage navigation, detect an obstacle, and facilitate communications and storage.
Components of the systems will include Intel Field Programmable Gate Array (FPGA) technology, which solves design challenges associated with shipping intelligence, and Intel Xeon Scalable Processors optimised for high-performance computing (HPC) technology to manage complex modelling of ship functions.
The systems will also include Intel Optane DC Persistent Memory and IntelOptane SSD Intel 3D NAND SSD for memory and storage applications.
Rolls-Royce Engineering and Technology and Ship Intelligence director Kevin Daffey said: "This collaboration can help us to support ship owners in the automation of their navigation and operations, reducing the opportunity for human error and allowing crews to focus on more valuable tasks.
"Simply said, this project would not be possible without the leading-edge technology Intel brings to the table.
"Together, we'll blend the best of the best, Intel and Rolls-Royce, to change the world of shipping."
In May, Rolls-Royce signed a letter of intent (LoI) with global insurance firm AXA Corporate Solutions to explore ways to jointly develop products for the autonomous shipping industry.
Carnival Cruise enters final phase of $2bn fleet upgrade programme
Carnival Cruise Line has entered the final stage of a $2bn fleet enhancement programme with the drydocking of its Carnival Victory vessel.
The dry dock will be carried out over a period of 38 days in Cadiz, Spain, and will see the renaming of Carnival Victory to Carnival Radiance.
Scheduled to enter service by 2020, Carnival Radiance will be upgraded to provide speciality dining, shopping and personal care, youth and family entertainment, as well as theatre and live entertainment.
The vessel will also introduce Carnival HubApp for its guests to check-in online, book dining, spa treatments and shore excursions, while it will also provide updates on ship activities and enable communication with fellow travellers.
Carnival will be equipped with an improved NextGen connectivity solution to offer Wi-Fi services, enabling the on-board guests to stream live content at sea.
Carnival Cruise Line president Christine Duffy said: "We have been investing in our products, amenities and experience offerings at unprecedented levels, which are driving higher results in guest satisfaction, passenger yields and on-board revenue.
"Our guests and travel agent partners can count on a high degree of consistency and quality vacation offerings across all our fleet and homeports regardless of what ship they're sailing on.
"Ultimately, this effort is about driving demand by giving each and every guest a memorable vacation and offering a reason to come back to Carnival again and again. And it's clearly working based on extremely positive feedback from more than five million guests we carry each year."
Carnival began its fleet improvement programme in 2011 and has so far completed refurbishments on more than 20 ships.
As part of the programme, all the 26 ships of the company will be upgraded to provide similar services and amenities.
Since the beginning of the programme, Carnival took delivery of three new ships and has three additional ships scheduled for delivery until 2022.