- ECONOMIC IMPACT -
Latest update: 20 October
After months of decline, GDP estimates for many countries have turned positive.
Hiring prospects seem to be gradually improving in 2021.
According to the IMF, global growth forecasts for 2021 were revised from July forecasts, to 5.9%.
The World Trade Organization forecasts the merchandise trade volume to rise by 10.8% in 2021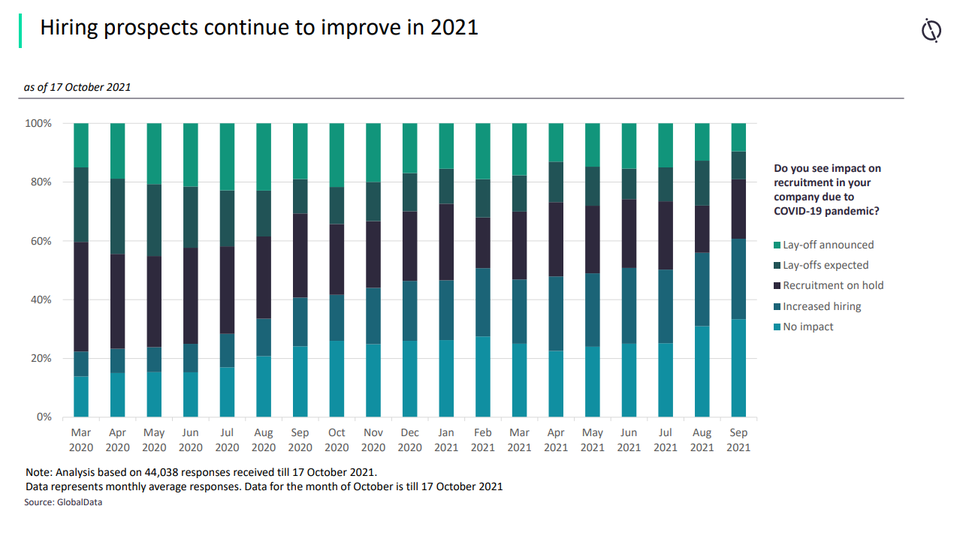 - SECTOR IMPACT: shipping and travel -
shipping crisis hits home
5.5% of all ocean capacity is currently waiting outside a port, according to Lloyd's Loading List.
The price of a 40-foot container routed from Asia to Northern Europe increased by 350% in 2021.
The Covid-19 pandemic shut down the cruise industry in March 2020, and many lines are yet to fully return to services.
Some have invested heavily in contactless technology and app-based engagement to create a contactless cruise experience compared to pre-Covid-19 times.

Many cruise companies require a Covid-19 test result or proof of vaccine to board. Although limited staycation cruises have been well received in the UK, the strict limits on the operation of cruises continue to hamper the industry. The short term outlook continues to look bleak.