The easy way to avoid ballast water chaos
Time is running out. When the IMO D2 ballast water compliance deadline hits on 8 September the starting gun fires for tens of thousands of vessels in the world fleet yet to install a treatment system. Tore Andersen, VP at Optimarin, explains why those wanting to win the race for the best solutions had better start limbering up now.
"Look at the facts,"says Tore Andersen, with a smile suggesting it's not the first time he's used this phrase. "There are around 50,000 vessels within the world fleet mandated to install ballast water treatment (BWT) systems. Of those maybe 10-15% have already fitted one. That leaves a very large number that MUST install compliant solutions between the D2 deadline and 2024, whenever a vessel's International Oil Pollution Prevention (IOPP) certificate expires."
He continues: "That is a lot of demand for a limited amount of capacity – in terms of manufacturing, engineering companies and available yards. So, what do you think will happen if everyone leaves their decision making to the last minute?"
The smile fades as he sits back in his chair, pauses and spreads his hands wide to exclaim, quite simply: "Chaos."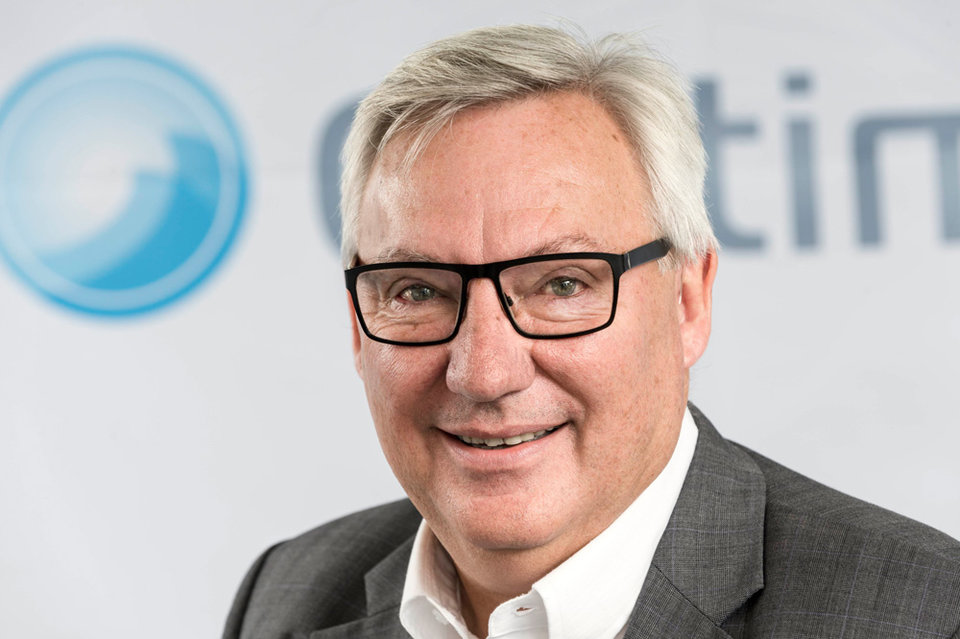 Andersen doesn't do scare stories to sell systems, he does "reality', he says.
Optimarin has been in the business of manufacturing BWT systems for the past 25 years, installing the world's first ever commercial system onboard the cruise ship Princess Regal in the year 2000. The Stavanger, Norway-headquartered business has sold close to 800 of its environmentally friendly, USCG approved UV units and installed around 600 on ships worldwide, with almost 50% retrofits. They don't do anything other than BWT; it is their exclusive focus.
Arguably the team knows this relatively young equipment segment better than anyone else. So, when Andersen, formerly the company CEO, gives an opinion on the state of the industry it's coming from a position of authority.
And his opinion is clear.
"Now there is no problem with capacity," he says, "but things are already picking up."
He is referring to the segment in general, but uses Optimarin as a specific case study. In the first six months of 2019 orders and company revenues at the business have doubled (year-on-year) and the 'lag time' between customers making enquiries and placing orders has markedly decreased.
"It used to be a case of six months to maybe one or two years between first point of contact and a sale," he explains. "Now, it's a matter of months. You give the quote and you either get the business or you don't. The process is really accelerating."
In this context, Andersen points out, there is a danger in continually delaying decision-making.
"A wave of installations is coming," he says. "Bottlenecks are an inevitability, and that threatens a shipowner's choices, schedules and bottom line. Simple as that."
And simple it is. Here's why:
Every shipowner wants the best BWT solution for their individual vessels needs, but if the trusted suppliers are at full capacity then the owners may have to settle for second, third or final choices. Prices across the market will obviously be impacted by the forces of supply and demand. Owners want quality engineering companies to do quality installation jobs, but if they too are 'maxed out' they may have to take what they can get, potentially leading to problems down the line.
In addition, shipowners obviously want to minimize downtime – if you can dry dock at a location without deviating from a planned route then why not? However, if the key strategic locations are full of other vessels undergoing engineering work then your ship may have to travel further afield (potentially much further afield), wasting valuable time and impacting upon revenues.
"There are so many potential pain points with delaying a decision that is inevitable," Andersen says, "whereas the advantages of acting now are crystal clear. You'll save money, get the products and support you need, and find the locations and time scales that are right for you. In short, you'll have control! The importance of that can not be overstated."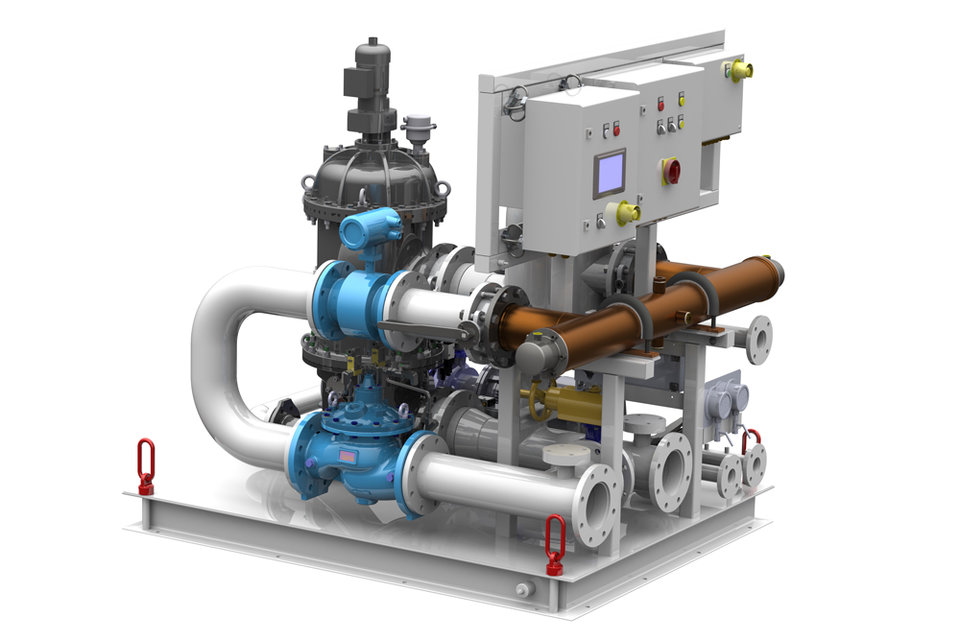 For its part Optimarin is focused on making life as easy as possible for owners facing difficulties with planning for compliance. Andersen points out that the company is the 'trusted' name in the sector, having sold the same simple, reliable, easy to operate and maintain, and globally compliant technology for much of the last decade.
"We, and more importantly our customers, know they can rely on our market proven systems day-in, day-out," he comments, adding that many units on offshore vessels and specialist ships like cement carriers were installed between eight and ten years ago and still work as they did on day one. "While other manufacturers are constantly reworking technology to find the right formula we have stuck with something that always performs, giving us a lengthy track record of real operational experience."
Beyond the products themselves Andersen also insists that the organization offers shipowners 'added value'.
"When you place an order with Optimarin you're not just getting a system, you're getting a BWT partner for the life of your vessels," he stresses. "We tailor solutions to individual needs (downscaling pumps wherever necessary to save installation and operational costs for clients), are available 24/7 worldwide to answer questions and offer assistance, offer long-term guarantees (we were the first BWT manufacturer to introduce a five-year parts and servicing guarantee for fleet agreements), and focus exclusively on this segment, giving us unrivalled expertise. We are here for the long-term, helping our customers 'take it easy' for BWT – delivering complete peace of mind. We're very proud of that commitment."
Andersen concludes by stressing that no matter what decision shipowners make the important thing is simply to make one – don't lose control of the situation.
"Speaking from our perspective, we have excellent capacity and trusted global engineering partners waiting to install our simple to fit, modular systems," he says. "Other quality manufacturers will also have availability. But the longer owners wait the greater the pressure will be on the segment and the yards they want to work with. That is the reality and there's no escaping it.
"Don't resign yourself to a state of chaos," he says, smile returning one last time. "Retain control, take action and make BWT compliance as easy as possible!"