IMO launches global project to address bioinvasions in ship hulls
The International Maritime Organization (IMO) has launched a new global project in collaboration with the Global Environment Facility (GEF) and the United Nations Development Programme (UNDP) to address bioinvasions through ships' hulls and other marine structures.
Aimed at fighting the negative environmental impacts of the transfer of aquatic species through ships, the GloFouling Partnerships project will drive actions to implement the IMO Guidelines to control and manage ships' biofouling.
IMO Marine Environment Division director Hiroyuki Yamada said: "This joint effort to implement the IMO Biofouling Guidelines and best practices for other marine industries will help nations to deliver essential contributions to the 2030 Agenda for Sustainable Development Goals."
Guidelines provide a globally consistent approach on the way biofouling should be controlled and managed to reduce the transfer of invasive aquatic species through ships' hulls.
Twelve countries that represent a mix of developing nation and Small Island Developing States will lead the project work. Countries include Brazil, Ecuador, Fiji, Indonesia, Jordan, Madagascar, Mauritius, Mexico, Peru, the Philippines, Sri Lanka, and Tonga.
The project will receive a $6.9m grant from the GEF to deliver a range of governance reforms at the national level.
IMO will focus on shipping, while the Intergovernmental Oceanographic Commission of UNESCO (IOC) will lead the approach to other marine sectors by joining GEF, UNDP, and IMO to develop practices that may address the transfer of invasive aquatic species through improved biofouling management.
Working hand-in-hand with the GloFouling project, IOC-UNESCO will increase awareness of the environmental challenge among key stakeholders.
The World Ocean Council (WOC) will engage and channel the participation of private sector companies to develop best industry practices in non-shipping sectors such as aquaculture and oil and gas extraction.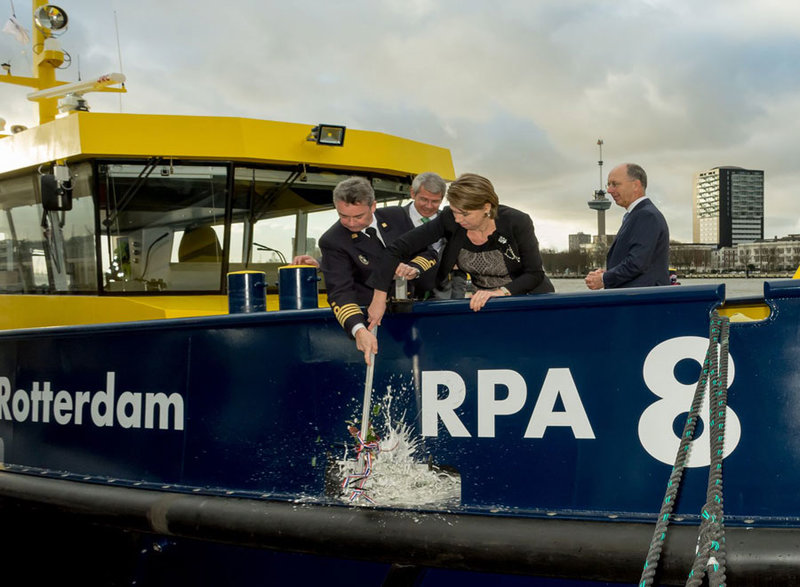 New container barge port terminal inaugurated in Philippines
A new roll-on roll-off (Ro-Ro) container barge port terminal has been opened in Barangay Capipisa East, Tanza, Philippines, in order to ease congestion on road and at the Port of Manila.
Developed with an investment of PHP1.5bn ($29m), the new Cavite Gateway Terminal (CGT) is the first and only container barge terminal in the Philippines.
A collaboration of International Container Terminal Services (ICTSI) and Philippines' Department of Transportation (DOTr) has built the terminal.
Inaugurating CGT, Philippines President Rodrigo Roa Duterte said: "The efficient transport of cargoes and goods to and from our ports is an important element in the supply chain industry. However, we have always been confronted by the perennial problem of port and road congestion.
"By allowing the transport of cargoes by sea instead of by land, this project is expected to result in 140,000 fewer truck trips per year.
"This will not just decongest our roads, but will also address the long queue of trucks in the Port of Manila."
CGT is designed to handle 115,000 twenty-foot equivalent units of containerised cargo.
When fully operational, the terminal is expected to offer faster and more cost-efficient movement of containers via sea from Cavite to major ports in Luzon.
Duterte further added: "As the first and only roll-on roll-off or Ro-Ro barge terminal for international containers in the country, this terminal will promote inter-regional trade and development, provide greater access to South Luzon, and spur the growth of its thriving industries.
"To ensure the safety of cargoes and to prevent any incident at sea, I am directing the DOTr and the Philippine Ports Authority to ensure the strict enforcement of existing rules and regulations in the operation of this facility."
The CGT is situated within a 5km to 30km radius of various major economic zones, including Cavite Export Processing Zone in General Trias and First Cavite Industrial Estate in Dasmariñas.
Hapag-Lloyd unveils new mid-term 'Strategy 2023'
Germany-based cargo container shipping line Hapag-Lloyd has revealed its new mid-term 'Strategy 2023' with an aim to improve customer-service capability, support selective global growth, and become profitable.
The strategy focuses on multiple elements, including key cost initiatives on network optimisation, terminal collaboration, as well as further strengthening procurement and container steering.
It will also focus on an optimised revenue management to guarantee that the most attractive cargo gets on-board.
Hapag-Lloyd also plans to amend its structures, systems, processes and operations to better serve its customers.
Hapag-Lloyd CEO Rolf Habben Jansen said: "Size is not the name of the game anymore, but customer orientation. It is obvious that customers expect more reliable supply chains, so our industry needs to change and invest more.
"At the same time, we know that people are prepared to pay for value. Going forward, delivering value to get the most attractive cargo on-board is at the heart of our new Strategy 2023.
"To be number one for quality is the ultimate promise to our customers and a strong differentiator from our competitors."
Hapag-Lloyd is also expected to make additional investments in digitalisation and automation as part of this strategy.
The company also aims to increase the share of its online business by 15% via web channel by 2023.
On the financial front, Hapag-Lloyd intends to generate economic value by offering a return on invested capital (ROIC), which is higher than the weighted average cost of capital (WACC) by 2023.
The company has commenced a cost management programme to save $350m to $400m, and to ensure a competitive cost position after launching Strategy 2023.
ETF consortium launches project to meet future skills needs of maritime sector
A Europe-wide consortium has launched the project 'Futureproof Skills for the Maritime transport sector (SkillSea)' to address the issue of future skills requirements of the maritime industry.
The four-year project will be co-financed by the European Commission and will begin in January.
The consortium is established by the European Community Shipowners' Associations (ECSA) and the European Transport Workers' Federation (ETF). It is led by the Rotterdam-based STC Group.
The consortium includes 27 maritime authorities, shipping groups, shipowners' associations, maritime trade unions and maritime education providers from 16 European countries.
The four-year project is designed to develop strategies to discover and meet future skills needs of the maritime sector and attract new people from across Europe to join the sector.
SkillSea aims to outline technological developments in ship operation and their impact on the industry's skills needs.
It also intends to ease the mobility of seafaring labour as well as strengthen co-operation between education providers, competent authorities and industry.
ETF general secretary Eduardo Chagas said: "Europe's maritime sector is experiencing increased digitalisation and automation. We hope this project will contribute to a smooth transition, support high-quality employment and training for European maritime professionals, and guarantee the sustainability of maritime clusters in Europe.
"We also aim to attract greater numbers of Europeans into maritime employment and to equip them with the skills necessary to meet the changing needs of the sector.
"This will ensure that they enjoy long and rewarding maritime careers, not only on-board ships but also in the shore-side clusters that support the seagoing industry and are a significant source of jobs throughout Europe."
ETF is a trade union organisation that represents the trade unions from the European Union, European Economic Area, and Central and Eastern European countries.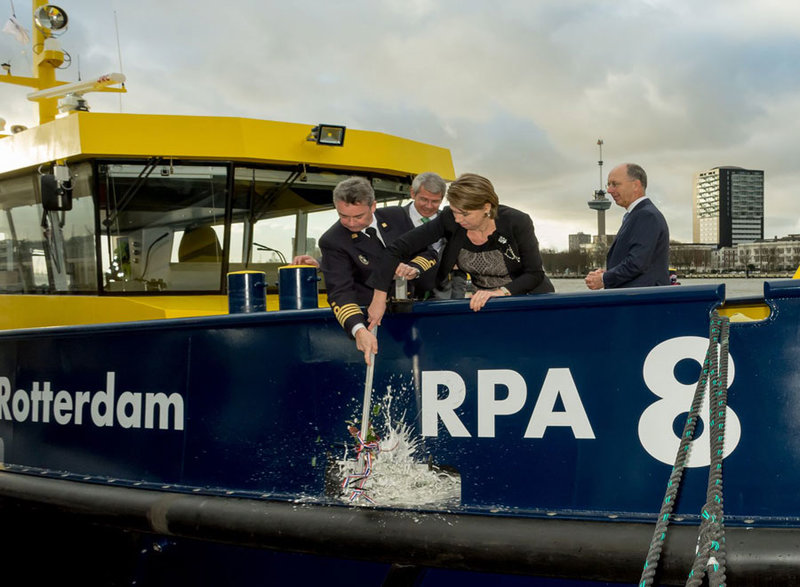 Italy orders seizure of migrant rescue ship over illegal dumping of waste
Italian authorities have ordered the preventive seizure of the migrant rescue ship Aquarius alleging that the vessel had illegally disposed potentially harmful waste.
According to the authority, some people involved with the operation of Aquarius have disposed of contaminated clothes, leftover food, as well as medical supplies and syringes used by the migrants.
The latest order follows an investigation conducted by the prosecutors in Catania, Sicily, regarding the unclassified disposal of on-board waste.
The prosecutors have accused 24 people comprising members of Doctors Without Borders, one of the support groups of Aquarius, and officials of a Sicilian company that manages the disposal of waste, nytimes.com reported.
As per the charge, the accused persons were involved in the illegal dumping of waste in southern Italian ports between January last year and May this year.
The disposed garments worn by the migrants from Libya could have been infected with HIV, meningitis, and tuberculosis, reported The Guardian.
Aquarius is operated by Médecins Sans Frontières (MSF) and SOS Méditerranée.
SOS Méditerranée Operations head Frederic Penard said: "This is another strike in the series of attacks criminalising humanitarian aid at sea.
"The tragic current situation is leading to an absence of humanitarian search-and-rescue vessels operating in the central Mediterranean, while the mortality rate is on the rise."
Since September, Aquarius has been docked in the port of Marseille, France, after its registration was revoked by Panama Maritime Authority (PMA).
SOS Méditerranée said that repeated political pressure had forced it to temporarily stop search-and-rescue operations in the Mediterranean sea.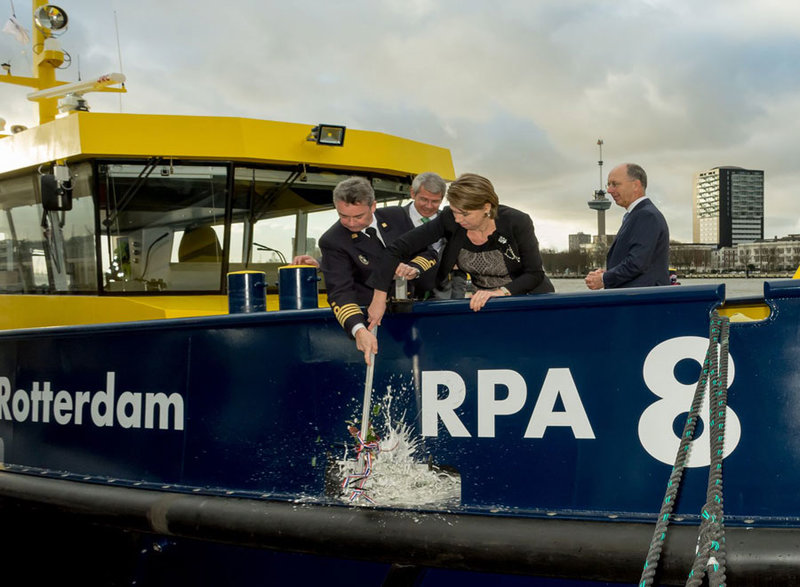 Drax forms new partnership to reduce emissions from shipping industry
UK-based power station operator Drax Group has partnered with Smart Green Shipping Alliance (SSGA), Danish dry bulk cargo transporter Ultrabulk, and Humphreys Yacht Design to reduce carbon dioxide (CO2) emissions and costs from the shipping industry.
The partnership has already started a feasibility study to investigate the potential of installing a new sail technology known as Fastrig onto Ultrabulk ships. The technology will help to import biomass into the UK to cut emissions and costs.
The 12-month-long study has received £100,000 funding from InnovateUK and Institution of Mechanical Engineers (IMechE) in the UK.
The focus during the first six months of the study will be on assessing the technical feasibility of the project, establishing the engineering parameters for retrofitting the sail technology called Fastrig.
During the second half of the study, the focus will be on developing a business case and calculating the detailed costs of the project.
The partnership intends to retrofit a ship with the Fastrig technology based on the results of the study. It also aims to launch a commercial demonstrator by 2021.
SSGA CEO and founder Diane Gilpin said: "This is a project that could really make a difference to the way the industry operates. Drax's determination to cut carbon emissions creates real demand.
"Reducing emissions is good business, it saves costs, and improves long-term operational certainty.
"We're engaging across shipping, working with port owners, shipbuilders, cargo owners, and financiers to design pragmatic and effective new systems solutions. The prototypes we're looking to develop are really exciting."
It is estimated that the shipping industry currently releases around 3% of the world's CO2 and other greenhouse gas emissions, representing nearly one billion tonnes of CO2 and other GHGs annually.
The estimate is more than twice as much as the UK's total emissions released from all sources.
Hurtigruten to run cruise ships with fuel made from dead fish
Norwegian expedition cruise operator Hurtigruten has unveiled plans to power its ships with liquified biogas (LBG), which will be produced from dead fish and other organic waste.
The fossil-free, renewable fuel is a clean source of energy and is considered to be the most environmentally friendly fuel.
Hurtigruten aims to run at least six of its ships using biogas, liquified natural gas (LNG), and large battery packs.
In a press release cited by cruiseindustrynews.com, Hurtigruten CEO Daniel Skjeldam said: "What others see as a problem, we see as a resource and a solution.
"By introducing biogas as fuel for cruise ships, Hurtigruten will be the first cruise company to power ships with fossil-free fuel."
According to Hurtigruten, biogas is currently used as fuel in small parts of the transport sector, particularly in buses.
With large fishery and forestry sectors that generate a steady volume of organic waste, Northern Europe and Norway has the potential to become a hub of biogas production, the company said.
Skjeldam further added: "While competitors are running on cheap, polluting heavy fuel oil, our ships will literally be powered by nature.
"Biogas is the greenest fuel in shipping and will be a huge advantage for the environment. We would love other cruise companies to follow."
Hurtigruten plans to invest more than $850m to make the company greener.
The company is currently involved in the construction of three hybrid-powered expedition cruise ships at Norway's Kleven Yard.
The three ships, MS Roald Amundsen, MS Fridtjof Nansen, and a yet-to-be-named sister vessel, are scheduled to be delivered in 2019, 2020, and 2021, respectively.
ABS and HHI partner to develop cyber security requirements for vessels
Classification society American Bureau of Shipping (ABS) has partnered with South Korea's Hyundai Heavy Industries (HHI) to develop cybersecurity standards for new marine vessels.
The standards form part of the ABS Cyber Security-Ready (CS-Ready) Notation that is designed for marine assets.
ABS' FCI Cyber Risk model is developed to quantify cyber risk by measuring functions of vessels' critical systems such as navigation, propulsion, and connections such as digital networks connecting functions.
It is also capable of identifying people or devices accessing connections.
The new ABSCS-Ready Notation is expected to ensure the proper characterisation of the vessels' functions and connections to help owners control the systems.
ABS Cyber Security chief scientist John Jorgensen said: "Employing the ABS FCI Cyber Risk model in implementing this new CS-Ready Notation means valuable assets are already down the road to achieving a robust degree of protection on delivery to customers."
HHI has already received the first CS-Ready Notation from ABS for a large-scale commercial vessel (VLCC), which was delivered this month.
The company implemented the new standards on the vessel at its yard in South Korea, while a team of cybersecurity specialists from ABS inspected the cyber-readiness of the critical control systems on-board the vessel.
The ABS team inspected the vessel management systems, navigation and communication systems.
HHI Corporate Research Center director Joo Won-ho said: "Achieving this CS-Ready Notation makes HHI a front-runner in ship cybersecurity technology and means HHI is well-prepared for future certifications, which are becoming increasingly strict.
"These cybersecurity requirements will be integrated into HHI's newly constructed ships, including LNG carriers, and will give HHI products the competitive edge, leading to increased market leadership."