On-board with theDOCK innovation hub
theDOCK innovation hub, an Israeli business and technology accelerator, promises to 'accelerate your start-up to an ocean of possibilities.' But what does that mean in practice and who are some of the maritime companies benefiting from its experience?
Patrick Kingsland

sat down with founding partner

Hannan Carmeli

to find out more
Despite coming into
existence just 80 years ago, Israel is today widely known as one of the world's "start-up nations". From its number of entrepreneurs, to the level of venture capital investment and research and development (R&D), the small country of around 8.5 million people punches well above its weight when it comes to technology and innovation.
But there is one area where some say Israel's entrepreneurs are conspicuously absent: the maritime, ports and logistics sector.
"Thousands of Israeli start-ups are contributing to different sectors around the world," says Hannan Carmeli, co-founder of theDOCK Innovation Hub, an Israeli maritime technology accelerator for start-ups, "but there is no real activity and innovation which addresses the maritime sector."
This is a shame for two reasons according to Carmeli. First, it means Israeli investors and entrepreneurs are missing out on the massive opportunities presented by the wider maritime sector.
In recent years, the industry has shed its conservative image and undergone what Carmeli describes as a paradigm shift: developing revolutionary new technologies, from autonomous shipping, to big data and IOT.
The maritime market is undergoing a technology-driven revolution
"The maritime market is undergoing, and will continue to undergo in the coming years, a technology-driven revolution as opposed to the piecemeal evolution that took place over the past five to ten years," Carmeli says.
Second, much of the technology being used in global maritime innovation – from IOT and deep learning to big data, VR and drones – already exists in Israel, albeit in other sectors and with different uses.
"Israel is well-known for these technologies even though we are not on the map when it comes to maritime technology," Carmeli adds.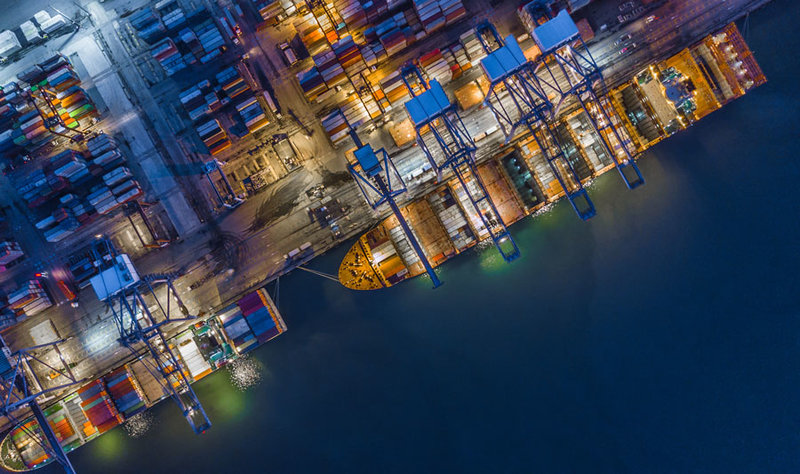 Together with co-founder Nir Gartzman, Carmeli launched theDOCK in July 2017 to help bridge the gap between the technology that exists in Israeli start-ups and the needs of the global maritime, ports and logistics sector.
"When it comes to maritime, evidently the two ends didn't meet without having a middle entity or platform which would pull them together," he says. "We founded theDOCK to connect maritime needs on the one hand with the innovative technology of Israeli start-ups on the other."
To make the ends meet, theDOCK has brought together three different types of stakeholders: entrepreneurs and start-ups willing to found and develop solutions for the maritime sector; leading global corporates such as shipping companies and vessel system manufacturers to express their needs and engage in pilot and beta exercises; and investors and VC funds seeking opportunities to invest in new maritime technology.
We founded theDOCK to connect maritime needs with the innovative technology of Israeli start-ups
"These are the three types of communities that we have brought together around the table in order to form an effective platform," says Carmeli. "It is a triangle of stakeholders."
Since launching the platform, Carmeli says his team has built "significant assets" for each of the three stakeholders. It has reviewed around 100 start-up initiatives and selected a portfolio of seven companies to invest in, has signed agreements with a number of large global players including Maersk, Wärtsilä and Lloyds Register, and has created a micro-fund for investors, selected with the assistance of an advisory board and maritime partners.
"We have proved the value of what we do to all three types of stakeholders," Carmeli says. "We accelerate the growth of start-ups that join our platform by helping them define and build their products, or by hooking them up with a beta or pilot customer. For our business partners, we scout effectively for them and present them with interesting opportunities. And for the investors we bring in companies with a view to triggering growth in their valuation."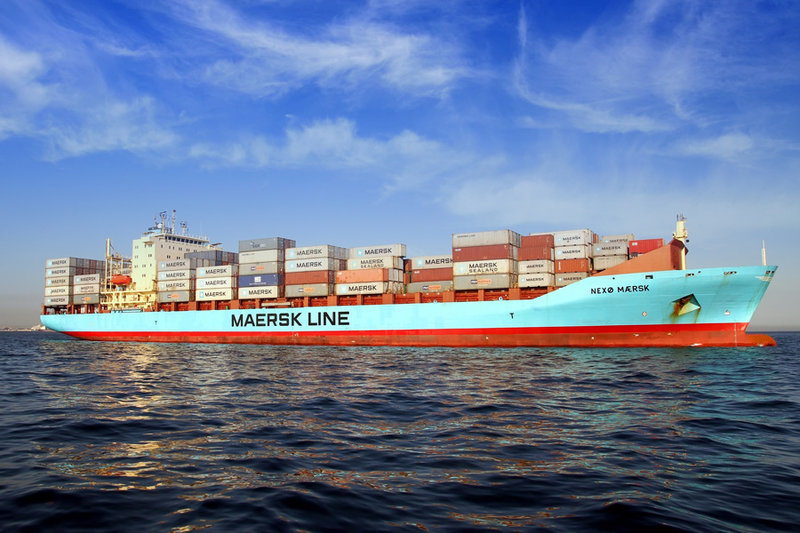 The current crop of start-ups that are part of theDOCK are working on a diverse range of technologies. One is introducing a system to automate the lookout function on the vessel bridge with a set of cameras, computer vision technology and algorithms.
"They are analysing everything visually around the vessel and will be able to alert the officer on deck about different situations which could lead to collisions or other threats to the vessel," says Carmeli.
Other ideas include applying artificial intelligence technologies to simplify the process of custom clearance, an Airbnb concept for boat marinas and a smart container-tracking solution to monitor location and cargo conditions.
"Our start-ups address the wider scope of what we call the ports, maritime and logistics sectors," Carmeli says. "Usually this is tied very closely to the business partners that we have on board. Because at the end of the day, we need to cater to the needs of these businesses."
Our start-ups address the wider scope of what we call the ports, maritime and logistics sectors
In late October, the portfolio of start-ups had the chance to discuss their ideas with leading corporates such as Lloyds Register, MSC Cruises and Damen Shipyard at a "demo day" during the sixth annual Smart Mobility Summit in Tel-Aviv.
"The summit usually only covers innovation in land transportation, but this year the organisers have decided to include the maritime sector following discussions with us," Carmeli says. "We had a panel to discuss the topic and a demo day for the start-ups to present their achievements in front of investors. A very significant list of participants were present."

As theDOCK grows, Carmeli hopes to follow the lead of Israel's automotive sector, which is now considered a creative and technological powerhouse by the industry despite having no significant manufacturing sites, factories or assembly lines in the country.
"Every car manufacturer around the world has R&D offices and scouting facilities for start-ups in Israel," Carmeli says. "By harnessing Israel's technological skills we believe the same thing can happen in the maritime sector."