Tracking and tracing polluting ships
The ongoing case of a ship's oil discharge off the coast of Brazil has sparked fresh concerns over the need to improve surveillance of ships around the world. Authorities in the EU and the Mediterranean Sea share their expertise on the issue and explain what measures are currently in place in their respective areas to reduce ship pollution cases in the future. Adele Berti reports.
Image: Joa Souza / Shutterstock.com
Brazilian environmental
authorities, sailors and volunteers are still cleaning up part of the country's northwest coastline after a disastrous crude oil spill that first took place in July last year and persisted until December 2019.
The oil spill is being approached as one of the most severe environmental catastrophes ever recorded in tropical coastal regions and is likely to affect anything from marine life to seagrass beds, mangroves and beaches.
At the time of the first reported accident, Brazilian authorities embarked on a witch-hunt to find the responsible vessel, the most recent suspect looking to be a Greek-flagged ship transporting Venezuela crude.
Although a verdict is yet to be reached, the case is symptomatic of the much wider issue of oil spills at sea and the industry's need for stronger collaboration to prevent them and sanction offenders in the future.
Under the supervision of the International Maritime Organization (IMO), efforts to monitor and sanction ship pollution at a global level are coordinated under the International Convention for the Prevention of Pollution from Ships (MARPOL), established in the 1970s with the aim of reducing any type of marine pollution, including dumping oil.
At a regional level, most of the effort is divided among a number of local entities that operate under the guidelines set out by MARPOL. As two of these entities explain, existing monitoring technologies are helping to achieve positive results, though a number of challenges risk limiting their effectiveness.
EMSA's satellite and aerial services in the EU
In the European Union, ship monitoring operations are administrated by the European Maritime Safety Agency (EMSA), an EU agency active since 2002.
A collaborative statement from EMSA members says that the agency's task is to provide "comprehensive maritime domain information to the European member states and European Agencies ranging from satellites via aerial means to information derived directly from vessels".
These inspections, the statement says, are of paramount importance when reducing ship pollution in the area: "In order to tackle the problem of illegal discharges from ships, it is fundamental that European waters are systematically monitored. Deliberate spills need to be detected and located across wide areas during day and night and in any weather conditions and this information communicated quickly to National authorities."
According to the agency, in 2019 alone, over 7,500 potential oil spills were detected across the EU's four million square kilometres of water by its own satellite-based oil spill monitoring and vessel detection service CleanSeaNet.
Deliberate spills need to be detected and located across wide areas during day and night and in any weather conditions
Operational since 2007, the technology uses "drift models and vessel traffic information" to determine the location and "extent of the potential oil spill but also an indication of the possible polluters". When this happens, a pollution alert is quickly sent to national authorities, who can then decide how to respond.
These actions, however, are limited by the fact that satellite monitoring cannot focus on a particular site. For this reason, EMSA has also come up with its Remote Piloted Aircraft Systems (RPAS) service.
According to EMSA's statement, the technology "allows covering large areas for detection of objects and has the ability to stay on spot for investigation of certain objects in detail". It has been deployed on a range of operations in different formats – including take-off-and-landing RPAS and multicopter systems.
The combined work of these technologies, she concludes, is hoped to work both as a deterrent for future potential polluters and a means to raise awareness on the issue among the maritime community and the general public. "Without this monitoring," the statement adds, "awareness would be reduced and the risk of pollutions will be significantly higher."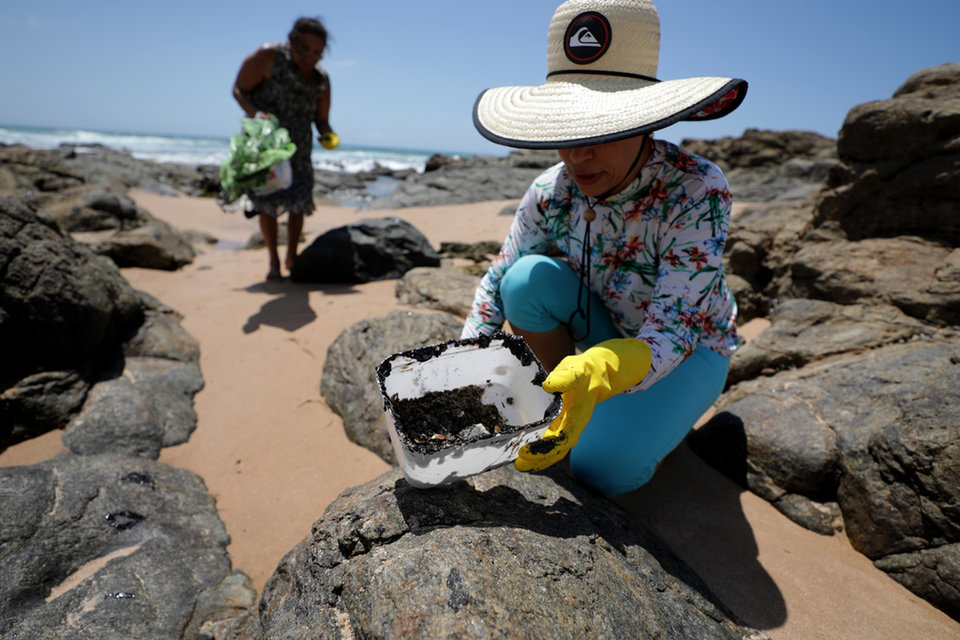 Catching polluters in the Mediterranean Sea
EMSA's work is often tied to regional entities who overlook specific sea areas within the EU. "There is substantial work done at the regional level in strengthening cooperation, both in terms of operational monitoring as well as on the enforcement side," says the statement, mentioning organisations in the North Sea, Baltic Sea and the Mediterranean.
Significant focus is being placed on the Mediterranean Sea, which extends from Southern European countries and Anatolia in the North to North Africa and a few Middle Eastern countries in the South. Here, anti-pollution activities are coordinated under the 1976 Barcelona Convention and the Regional Marine Pollution Emergency Response Centre for the Mediterranean Sea (REMPEC).
The centre was initially established to support countries in tackling and preventing major ship pollution disasters. As time went by, explains head of office Gabino Gonzalez, the organisation took on more tasks under the administration of the IMO, and now works to address prevention conventions like MARPOL, as well as all environmental issues related to the maritime sector.
On the surveillance front, REMPEC often uses EMSA's CleanSeaNet satellite to carry out coordinated operations. These combine satellite data and backtracking modelling to identify ships, especially in the southern part of the Mediterranean where monitoring activities are less frequent.
There is substantial work done at the regional level in strengthening cooperation, both in terms of operational monitoring as well as enforcement
"Combining all this data," says Gonzalez, "helps [us] to interfere with a polluting ship and […] some countries are taking the lead in this and do it on an annual basis; these are Italy, Monaco and France with the support of Spain."
In addition to monitoring, he continues, the centre is also looking at "preventive measures to try and give incentives to the captain of a ship and owners", as well as preventing oil spills and marine litter at port reception facilities. These include the publication of guidelines on the matter and a series of meetings to instruct on the management of marine litter in ports.
Moreover, the centre is working to gather substantial information on polluting ships in collaboration with the Mediterranean Network of Law Enforcement Officials (MENELAS). Within this framework, initiatives include the proposed redaction of a common marine oil pollution detection/investigation report, which Gonzalez says will help countries "to exchange information in case a vessel polluting in one country area then flees the area and eventually can be stopped by another country".
Finally, REMPEC and MENELAS are currently working on the creation of a Blue Fund, which would eventually "use part of the fines countries impose on polluting ships to create a common pot that will further improve the situation", according to Gonzalez.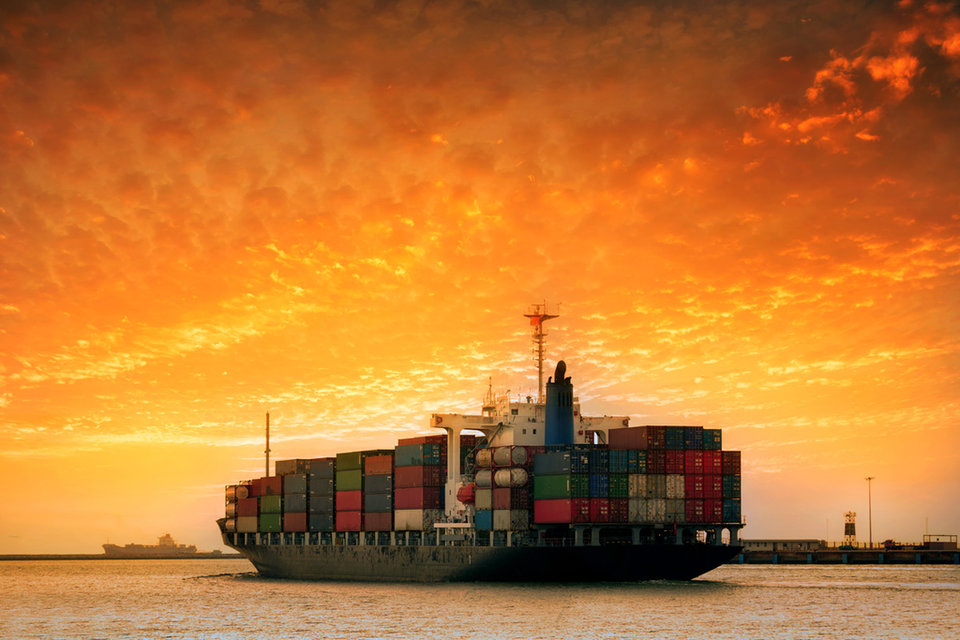 Challenges: lack of data and individual countries' efforts
A key cause of concern for both REMPEC and EMSA is the lack of a uniformed and complete set of data on current polluters, vessels and previous cases. "Unfortunately, that's a grey area which we need to address," says Gonzalez, who adds that they are "trying to push countries to perform regular and coordinated surveillance operations to provide these figures", though these requests are not always met.
Neighbouring areas – especially the North-East Atlantic region being protected by the OSPAR Commission – have already adopted a data-sharing model that allows all participating countries to access records and databases on the success of their surveillance operations. "There is a significant link between the number of hours of flights and the number of detections," he continues, mentioning that REMPEC is working on creating a database on pollution notification in a bid to fill this gap.
Yet another issue is that the success of these efforts is too heavily reliant on participation from individual countries, which often partially collaborate or do not collaborate at all. "In many countries," explains EMSA's statement, "tasks related to pollution monitoring and law enforcement are shared among several administrations and different ministries which can challenge the collection and consolidation of relevant data."
A consolidation and harmonisation of national law and enforcement practices will definitely increase awareness
This factor also stands in the way of adopting the latest technologies available. "EMSA and the member states are trying to intensify the monitoring activities according to their budgetary capabilities," it continues. "This includes using additional satellite capabilities, such as medium resolution optical satellites that can not only detect but also identify the type of spill and provide an indication of the volume."
While still premature for operational deployment, these technologies might soon debut in EU waters. However, EMSA's statement says it is individual nations' responsibility to enforce proper operation and safety standards of vessels. "A consolidation and harmonisation of national law and enforcement practices will definitely increase the awareness and deterrence needed to reduce pollution at sea," it adds.
Echoing her words, Gonzalez adds that Mediterranean countries similarly lack appropriate cooperation, which if not strengthened, could risk hampering the overall validity of initiatives in the area. "If some countries don't do their share of work by sending their aircraft to survey areas and report back and ensure that there is a national system to prosecute cases, then those who are navigating will eventually know and will continue discharging in areas where there is no surveillance," concludes Gonzalez, who adds that consequences affect all states indistinctively.