Will battery-powered ships take over the industry?
A new 60m tanker, named the e5, is the first of its kind to be powered solely by lithium-ion batteries. This all-electric vessel will launch in Tokyo Bay next year. Frankie Youd asks about the benefits of battery power over other green energy sources, as well as the factors that led to the growth the market saw this year.
Shipping is the cornerstone of the global economy, with the industry carrying more than 80% of the world's traded goods from one port to the next. This is a positive for the economy but less so for the environment.
Ships produce vast amounts of exhaust gases, including nitrogen oxide, sulphur oxide and CO2. Consequently, cargo ships are among the highest sources of pollution in seaports. Numerous regulations and targets have been implemented by organisations such as the International Maritime Organization (IMO) to reduce emissions.
Some shipowners are looking towards batteries as a greener, more efficient power source. Recently, Japanese shipping company Asahi Tanker unveiled its new fully electric vessel, the first of its kind. Designed by e5 Lab and powered by only lithium-ion batteries supplied by Corvus Energy, the tanker is set to be launched in Tokyo Bay next year.
The name of the ship stands for the five core values of the project and its green initiative: electrification, evolution, environment, efficiency, and economics.
The e5 aims to help Japan's shipping industry tackle carbon dioxide emissions and air pollution produced by ships. Asahi Tanker has announced that the e5 tanker will produce zero emissions of greenhouse gasses and others that have a high environmental impact.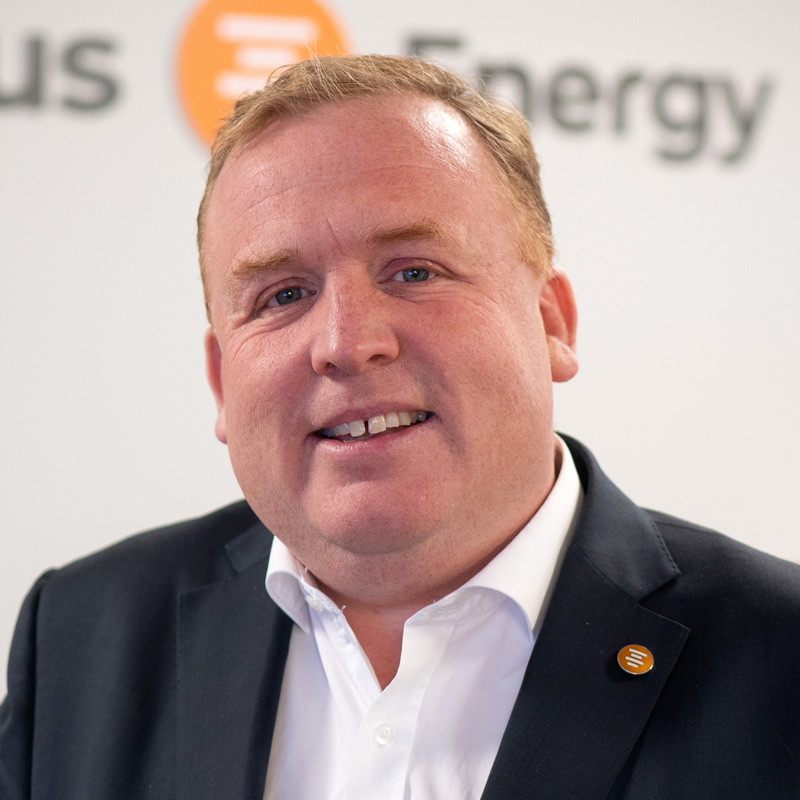 Corvus Energy CEO Geir Bjørkeli. Credit: Corvus Energy and KHI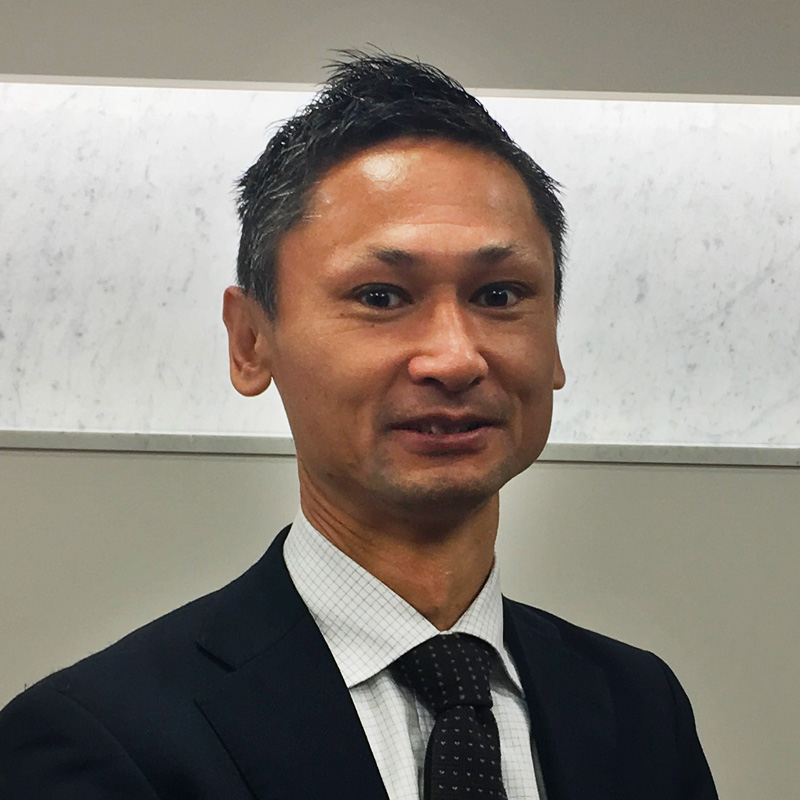 KHI manager Ohno Tatsuya. Credit: Corvus Energy and KHI
The involvement of KHI and Corvus Energy
Kawasaki Heavy Industries (KHI) was awarded the contract for the ship's propulsion system which will be combined with the 3,480kwh Orca Energy storage system (ESS), developed by Corvus Energy, to power the e5.
KHI has been manufacturing engines for more than 140 years. In response to stricter, highly regulated guidelines that call for engines to have a reduced environmental impact, the company has been working towards developing greener engines powered by cleaner fuels.
We are very pleased to be able to contribute to clean air and a future in Tokyo Bay.
Corvus Energy was primarily selected to provide the e5's ESS because of the previous relationship KHI has with the company. "Our first contact with e5 was about three or four years ago," says KHI manager Ohno Tatsuya.
"Kawasaki had developed our hybrid propulsion system based on our technology. Corvus Energy is a top company, a top battery supplier in the industry. So, Kawasaki decided to make a good relationship with Corvus during our development phase of hybrid propulsion."
The ship will incorporate two 1,740-kWh Orca ESS lithium-ion batteries which will power the motors of the e5. Corvus Energy CEO Geir Bjørkeli says the company is excited to work on this project due to its important environmental impact.
"Corvus is very enthusiastic about the launch of this pilot project in Japan because we see a great opportunity for this," he explains. "Japan has climate high up on the political agenda but also in public opinion. We are very pleased to be able to contribute to clean air and a future in Tokyo Bay."
The benefits of battery power
There are many green fuel alternatives, ranging from hydrogen to biodiesel and biofuels. Running a ship with battery power comes with environmental and operational benefits. Battery power results in a quieter, smoother experience for crew members as well as a scentless environment compared to ships that run on fossil fuels.
Batteries were selected to power the e5 for several reasons. "The vessel needed to have charging capability and holding capability, battery was the solution that could give zero emissions," Bjørkeli says.
"The alternative could have been green hydrogen but, for this kind of energy demand and operating profile, batteries were the right solution for us to achieve zero emissions."

If you use a battery power propulsion system you don't need as many engineers to keep them running.
Another factor was Japan's population. A younger generation may have reservations when it comes to working on tankers due to the amount of demanding labour. However, batteries require less maintenance and manual labour to keep them running, Tatsuya explains.
"Nowadays in Japan, crew in areas such as Tokyo Bay have become older and the younger people do not want to work in a ship because it is a tough job," he says. "We tried to reduce labour. If you use a battery power propulsion system, compared to the conventional engine system, you don't need as many engineers to keep them running."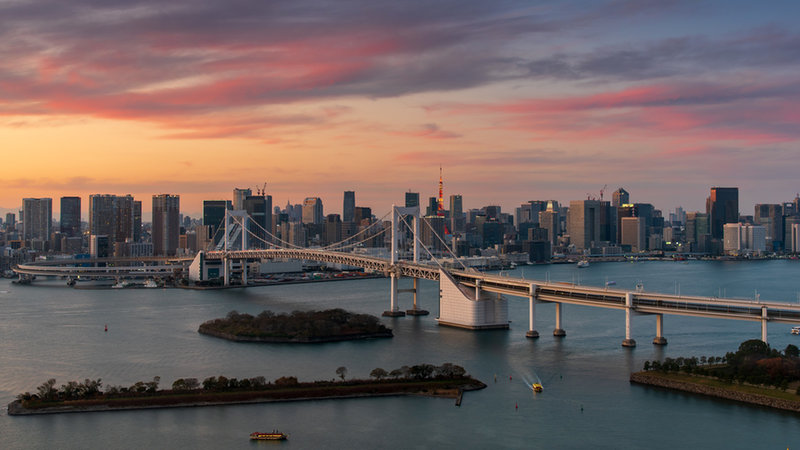 Factors influencing the market in 2021
The importance of reducing greenhouse gasses and CO2 emissions, alongside the promotion of switching to alternative green fuel sources, is a topic frequently discussed by the industry to work towards achieving the goal of carbon neutrality.
This February, an online symposium was hosted by the IMO to outline the importance of reducing carbon emissions within the industry. Speakers from the industry, as well as government representatives, outlined and addressed the various fuel options which are currently available to those working in the maritime sector.
IMO secretary-general Kitack Lim discussed the importance of achieving zero carbon emissions. "To reach a low- and zero-carbon future for shipping, we will need new technologies, new fuels and innovation. Exciting research and development into low- and zero-carbon marine fuels is already underway," Lim said.
"The IMO wants to further accelerate such initiatives by providing the global forum for sharing knowledge, and to build partnerships between stakeholders, among public and private sectors, not only in the shipping industry and ports but also private and development banks, and academia at international, national and local levels."
The Japanese are quite conservative for new technology, but it is very good timing to introduce this technology.
Public opinion also plays a part when it comes to the push for the introduction of greener fuel use within the industry. Bjørkeli notes that the public's heightened awareness of the impact of increasing carbon emissions has made them question companies who have not switched to a green fuel.
"The public opinions you see on city sightseeing boats, passenger boats and cruise boats is that operators need to take sustainability and environment seriously," he says. "Otherwise, the customers will turn around and say they don't want to go on a cruise that is causing pollution."
The introduction of the e5 into Tokyo Bay is hoped to not only showcase the effective use of battery power but also to highlight the positive environmental impact that the ship has on the area.
Historically, the Japanese Government has been conservative when it comes to the introduction of new technology. However, Tatsuya feels the e5 will be a great way to display the benefits of battery-powered cargo ships.
"The Japanese are quite conservative for new technology, but it is very good timing to introduce this technology because it could be a good advertisement for that market to Japan," he says. "Battery propulsion ships are very quiet, with no smell. That has a very good impact on the Japanese people. This project makes a good advertisement to change people's mind."

Main image credit: Asahi Tanker