A storm is brewing for India's domestic shipping industry
India's domestic shipping industry is considering its options after the central government relaxed cabotage rules. It now looks set to do away with a 'right of first refusal' that gives Indian shippers a chance to match the lowest rate offered by foreign ships. But what are the potential implications of this,
Joe Baker

asks?
With a vast coastline
spanning 7,500km and a strategic location nearby major shipping lanes, India has always been well-placed to enjoy the benefits of a burgeoning maritime sector. According to the country's Ministry of Shipping, maritime transport accounts for around 95% of India's trade by volume. Over the course of this year, nearly 680 million tonnes of cargo traffic passed through the country's twelve major ports.
In 2014, Prime Minister Narendra Modi launched 'Make in India', an initiative designed to enhance infrastructure and transform the country into a global hub for goods manufacturing. Numerous sectors, maritime included, have seen bolstered investment as a result; under its Sagarmarlar Programme, for instance, the Indian Government envisions a total of 189 port modernisation projects, involving Rs1.42tn (US$22bn) in investment by 2035.
And yet, ongoing developments in India's maritime regulations have caused a stir among participants in its domestic shipping industry. In particular, the Indian Ministry of Shipping has relaxed rules surrounding cabotage – the movement of goods between two ports in the same country – to make it easier for foreign shippers to move cargo and carry out coastal shipping activities in the region.

According to the Indian Government, opening up to foreign carriers will lead to much-needed competition between shipping lines, as well as boost profits at local ports. However, many Indian shipping companies and organisations believe the move is accommodating foreign interests at the expense of the domestic shipping industry, and could lead to dire consequences for India's economy.
Opening up to foreign shipping lines
In May, the Indian Shipping Ministry changed its cabotage rules so that foreign-flagged ships would no longer be required to obtain a specialised licence to perform cabotage operations. Previously, these licences would only be offered if there were no Indian ships available to carry out the task. Since May however, international shipping companies have been able to move export and import containers along the country's coasts.
Relaxing cabotage rules has been on India's agenda for a while, due to a number of factors. For one, economic growth has increased the amount of cargo that needs to be moved, but according to the government, the Indian container vessel fleet isn't big enough to do the job. Allowing foreign ships to pick up the slack would therefore reduce logistics costs, as well as congestion on the country's railways and roadways.
Economic growth has increased the amount of cargo that needs to be moved, but the Indian container vessel fleet isn't big enough to do the job
India wants to reduce the country's dependence on foreign transhipment ports, which the government claims captured around 33% of Indian export and import cargo in 2016-17.
"This will bring greater competition to the feeder market which in turn would benefit local importers and exporters," said Julian Bevi, lead public affairs advisor for Maersk Group India, in a press statement. "Indian ports would also benefit as this positive change would allow them to compete for container traffic currently handled in adjacent regional hub ports."
The move has also been expected to address the issue of empty containers accumulating at certain Indian ports, while others face a shortage. Sources in the sector have said that foreign shippers would be able to allay the costs that would otherwise be involved with repositioning these empty containers.
The impact of relaxing cabotage for domestic shippers
Nevertheless, Indian-registered shipping companies say that the move to relax cabotage laws only serves to reward private ports in India, while domestic shippers are left out in the cold.
"These orders have proven to be detrimental to Indian trade, have damaged the interests of the existing Indian flag industry and Indian seamen with not a single commensurate benefit to the Indian economy or India," says a spokesperson for the Indian National Shipowners Association (INSA), which has repeatedly argued that India should follow the lead of several Western countries and make cabotage rules 'absolute'.
Some commentators, including a representative of ship operator Shreyas Shipping and Logistics, have argued against the idea that relaxing cabotage restrictions will increase India's attractiveness as a transhipment hub. This is because the country's ports still struggle with a number of more pressing issues; namely, a lack of available infrastructure, capacity constraints, high port costs and arduous customs procedures.
In 2016, statistics obtained by local media from SLPA showed that the port was almost operating at a loss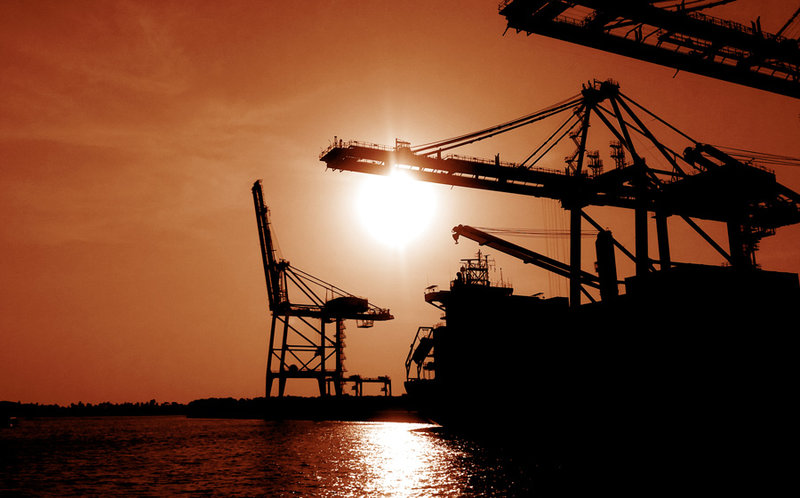 Currently, the main threat to India's domestic shipping industry revolves around the Ministry of Shipping's proposal to scrap a decades-old Right of First Refusal (ROFR) clause, which would open up the market even further to foreign shipping lines. As it stands, Indian-registered ships have the right to carry cargo provided by Indian public and private sector companies, as long as they are able to match the lowest price offered by foreign carriers.
Shipping companies say this will take away their business, and put some companies in jeopardy. They argue that not only would it go completely against the spirit of the Make in India campaign, but it could stand to wipe out Indian shipowners, who are already subject to high taxation. In the wake of the proposal, many Indian shipping firms threatened to register their vessels in other countries, as they will no longer have any benefits over un-taxed foreign lines.
"More than the shipping companies, the move to abolish the ROFR clause will impact the Indian economy, as the cost of freight will increase for all Indian trade," says the INSA spokesperson. "To say the very least, ROFR has ensured that Indian trade has largely paid freight substantially below the relevant market rate."
The move to abolish the ROFR clause will impact the Indian economy, as the cost of freight will increase for all Indian trade
The backlash from shipping lines led to a review of the ROFR proposal from the Indian Government. According to local media, a compromise formula is being considered, under which the ROFR would likely be maintained when state-run companies complete their shipping arrangements via a tender.
Nevertheless, INSA and many other shipping firms have complained that there is still more to do to make Indian shipping competitive with foreign lines. Even as things stand, Indian vessels only carry around 8% of the country's import-export trade.
"India's domestic shipping industry needs to be given a level playing field on all operating parameters, on par with foreign shipping companies, especially in all aspects of taxation and law," says the INSA spokesperson. "Indian shipping is able to compete with foreign shipping companies on all international trades, but is unable to compete on the Indian coast due to non-availability of a level playing field."