Maersk to introduce fuel surcharge ahead of 2020 sulphur cap
AP Moller – Maersk (Maersk Line) is set to introduce a new Bunker Adjustment Factor (BAF) surcharge to recover parts of its costs to be incurred from fuel-related expenditures while complying with the International Maritime Organization's (IMO) 2020 0.5% sulphur cap.
According to the IMO's new sulphur cap regulation, which is scheduled to become effective from 1 January 2020. As a result, Maersk Line is expected to spend an additional $2bn in fuel.
The adjustment surcharge will comprise two key elements. The first is that the fuel price depends on the average price at major bunkering ports, while the second is a trade factor based on average fuel consumption on a particular trade lane covering variables such as transit time, fuel efficiency and trade imbalances.
A combination of these two factors will enable the Maersk customers to predict their spending on fuel both before and after 2020.
BAF will replace Maersk Line's existing standard bunker adjustment factor (SBF) surcharge and is due to make be introduced on 1 January 2019.
AP Moller – Maersk chief commercial officer Vincent Clerc said: "We fully support the new rules. They will be a significant benefit to the environment and to human health.
"The 2020 sulphur cap is a game-changer for the shipping industry. Maersk preparations to comply are well underway and so are our customers' efforts to plan ahead.
"The new BAF is a simple, fair and predictable mechanism that ensures clarity for our customers in planning their supply chains for this significant shift."
Maersk Line further noted that the 2020 0.5% sulphur cap regulation will bring increases and uncertainty to fuel costs for the shipping industry.
As per industry estimates, over 90% of the global vessel fleet will be dependent on compliant fuels when the regulation comes into force.
It is also estimated that the additional cost of compliance for the global container shipping industry could be as high as $15bn.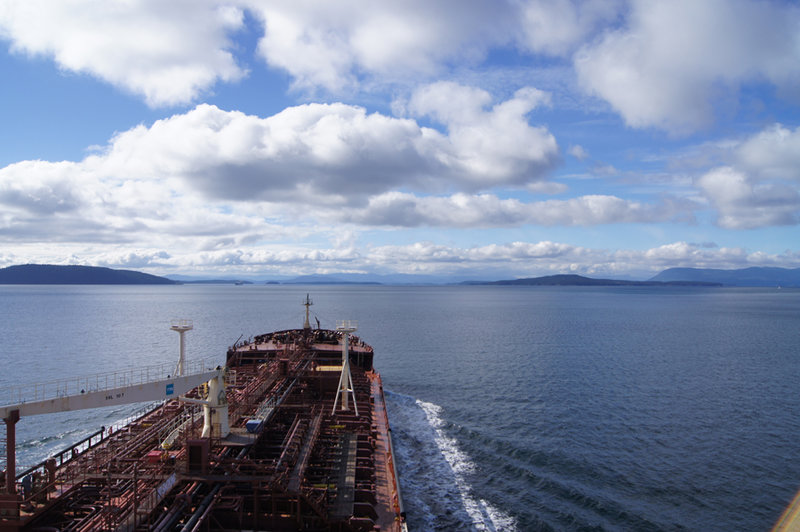 UK Chamber of Shipping warns no-deal Brexit could affect UK seafarers
The UK Chamber of Shipping has expressed concerns over the future prospects of the seafarers, including employment, if the country goes for a no-deal Brexit.
The concerns were revealed after the Government of the UK published another 28 technical notices to alert on how to reduce the potential disruption in the event of a no-deal exit from the European Union (EU).
Two of the notices were related to two shipping-related issues, one on seafarer certification and the other on maritime security.
The notice on seafarer certification establishes the basis for seafarer employment in the International Convention on Standards of Training, Certification and Watchkeeping for Seafarers (STCW), as well as requirement for a Certificate of Competency (CoC) and a Certificate of Equivalent Competency (CEC).
It also includes the methods of recognition for these two certificates.
The notice also describes the legality of the current CoCs and CECs in a no-deal Brexit.
UK Chamber of Shipping Policy director Tim Springett said: "The UK will need to secure recognition by the European Commission as a third country if UK CoCs are to be accepted for service on ships registered under EU flags.
"Our discussions with Commission officials indicate that they see this as a straightforward process, but clearly in a no-deal scenario it cannot be taken for granted."
According to the UK Chamber, the government's plan to continue accepting CoCs from other EU Member States will allow the operators of UK-flagged ships to recruit new ships' officers from European sources.
Springett further added: "However, if the UK ceases to have a relationship with European Maritime Safety Agency (EMSA), it may no longer be able to rely on the latter's assessments of member states' training and certification systems to meet its obligations under the STCW Convention to evaluate other countries' system.
"We urgently need confirmation from the Government that it is aware of this and is taking appropriate steps to address the matter."
The UK Chamber of Shipping urges the government to negotiate a long-term deal for the recognition of UK and EU seafarer certificates in future.
In the new technical notice on maritime security, the government recognises the existing exemption for UK-EU scheduled services from security declarations.
GEBCO-NF Alumni Team completes sea trials of seabed mapping concept
GEBCO-Nippon Foundation Alumni Team has successfully completed the first 24-hour sea trials of its new concept that aims to 'map the gaps' of the world's ocean floor.
The trials evaluated multiple operating protocols and procedures of the concept, which is being developed to allow the team to take part in the final round of $7m Shell Ocean Discovery XPRIZE.
The tests were conducted at Horten, Norway, and were observed from a guard vessel.
In March, the team completed the semi-final round of the global competition, which intends to enhance deep-sea technologies for autonomous, fast, high-resolution ocean exploration.
Final round of the competition is expected to take place in November-December this year.
GEBCO-NF Alumni Team has also expanded its team to include more than 70 individuals from across the globe, 15 of them are alumni of The Nippon Foundation-GEBCO postgraduate training programme offered at the University of New Hampshire, US.
GEBCO-Nippon Foundation Alumni Team project coordinator Dr Rochelle Wigley said: "That so many of our team are alumni of The Nippon Foundation-GEBCO postgraduate training course at the Center for Coastal and Ocean Mapping (University of New Hampshire), highlights what a valuable global resource this capacity-building programme is.
"The team also benefits from the experience of academics from a range of fields, including geology, geomorphology and geophysics, as well as surveyors from national hydrographic offices, navies and industry."
GEBCO-NF Alumni Team has also introduced new technology, systems and processes to its concept.
The concept uses a purpose-built Kongsberg Maritime HUGIN autonomous underwater vehicle (AUV), which is capable of operating at depths of up to 4,500m.
The AUV is supported by a SEA-KIT unmanned surface vessel, USV Maxlimer, designed and built by Hushcraft in the UK.
USV Maxlimer has the ability to autonomously launch and recover the AUV, while it serves as an active communication link during subsea survey operations.
GEBCO-Nippon Foundation Alumni Team is also expected to conduct two additional 24-hour sea trials of its concept before the final round.
Port of Long Beach to receive fund for zero-emission project
Port of Long Beach in the US has received preliminary approval for a grant from the California Air Resources Board (CARB) for demonstrating a near-zero and zero-emissions supply chain project.
The $50m grant will be used to implement the Sustainable Terminals Accelerating Regional Transformation (START) Project, which will demonstrate around 100 pieces of zero-emissions terminal equipment and trucks at three seaports in California.
Under the project, the US West Coast will receive two of its cleanest ships, while advance workforce development programmes will be carried out to support sustainable goods movement.
The project is part of California Climate Investments, a state-wide initiative that invests cap-and-trade dollars to help minimise greenhouse gas emissions and improve the economy, public health and the environment.
Scheduled to be completed by June 2021, the project includes $52m in matching funds from private and public entities for a total cost of $102m.
Long Beach Board of Harbor Commissioners board president Tracy Egoscue said: "The Board of Harbor Commissioners envision a zero-emissions future in Long Beach.
"This project accelerates the commercialisation for the technology we need to get there, incorporating seaports, terminal operators, equipment manufacturers, schools and universities from all around the state."
The equipment to be demonstrated as part of the START Project at Long Beach include 33 zero-emissions yard tractors and one top handler at Pier C, five electric trucks at Shippers Transport, and two charging outlets at Clean Trucks Program Center.
Two Matson containerships with Tier 3 engines and Harley Marine electric-drive tugboats will also be added to the Port of Long Beach.
As part of the project, one of the containership will be brought to SSA Marine Pier C by an electric-drive tugboat, and then plug into shore power rather than using the vessel's engines for power requirements while docked.
Zero-emissions, battery-electric yard tractors and top handler cargo-handling equipment will be employed to handle the ship's cargo containers before moving them to a zero-emissions electric truck to the off-dock container yard, Shippers Transport.
Ports of Oakland and Stockton, SSA Marine, Matson Navigation, Shippers Transport, and others are involved in the project.
Djibouti nationalises Doraleh Container Terminal
The Government of Djibouti has nationalised all shares held by Port de Djibouti (PDSA) in Doraleh Container Terminal (DCT).
The move is expected to further intensify an ongoing row with United Arab Emirates (UAE) based port operator DP World, which owns a 33.33% stake in DCT.
The terminal was operated by DP World since 2006 under a 50-year concession granted by the Government of Djibouti until the concession was terminated in February.
The Government of Djibouti said in a statement: "The Republic of Djibouti has decided to nationalise with immediate effect all the shares and social rights of PDSA in the DCT company to protect the fundamental interests of the Nation and the legitimate interests of its partners."
Djibouti accused DP World of employing DCT to fulfil its own interest, causing harm to the country's growth and stalling infrastructure development.
The decision comes a month after Djibouti's cancellation of DP World's contract in February was termed 'unlawful' by a UK tribunal.
In September, the High Court of England and Wales enforced the shareholders' agreement and forbid PDSA from sacking the directors of DCT.
However, Djibouti claimed that DP World had gone to the court without having a discussion about the matter with PDSA.
In July, PDSA also terminated the shareholders (JV) agreement reached with DP World for operating the Doraleh container terminal.
In March, even Somalian Parliament passed a resolution to cancel a port agreement signed with DP World, banning the port operator to operate in Somalia.
DNV GL and Dalian Shipbuilding to build LNG-fuelled ultra-large ship
Classification society DNV GL has signed a joint development project (JDP) agreement with China's Dalian Shipbuilding Industry Company (DSIC) to develop an ultra-large container vessel (ULCV).
The 23,000 twenty-foot equivalent unit (TEU) vessel will be powered by liquefied natural gas (LNG).
Under the JDP, both parties will work together to design the ULCV that can be built in line with new regulations and future market trends.
Development of the vessel that will use alternative fuel is driven by upcoming environmental regulations which aim to reduce emissions from the shipping industry.
Using LNG as fuel can facilitate technical maturity, efficiency, availability, and emissions reduction.
DSIC president Yang Zhi Zhong said: "In developing this new 23,000 TEU LNG fuelled ULCV design, we will show that DSIC can deliver vessels at the cutting edge of the market after two 20,000 TEU container vessels were successfully delivered to COSCO SHIPPING Group this year.
"We see a continuing strong market for ULCV vessels, with lower slot costs especially valued on the main trading routes.
"At the same time the expansion in bunkering infrastructure in both China and Europe means that LNG is becoming a viable solution for container vessels, lowering costs and ensuring compliance with incoming regulations."
DSIC is primarily involved in the fields of offshore engineering, construction, repair and conversion.
DNV GL Maritime CEO Knut Ørbeck-Nilssen said: "The new JDP will build on the long and productive cooperation between DSIC and DNV GL, and we look forward to working with DSIC to ensure that the design meets the relevant class and international standards and regulations."
In a separate development, DNV GL, Cargill and Rainmaking have launched the second stage of CO2 Challenge, which intends to identify and scale technologies that can cut vessel greenhouse gas emissions by 10%.
Inmarsat reveals new IoT service for shipping industry
Inmarsat has unveiled an Internet of Things (IoT) service, called Fleet Data, which is designed to allow ship owners and managers to access and evaluate real-time on-board data more efficiently.
Fleet Data, which has been created in collaboration with Danelec Marine, is capable of recording data from the on-board Voyage Data Recorder (VDR) and other vessel sensors.
It can pre-process the collected data and upload it to a central cloud-based database that features a dashboard and Application Process Interface (API).
Using the service, operators can quickly and easily detect problems with equipment and failures, and smoothly connect to third-party applications to track vessel performance and fuel efficiency.
Expected to help accelerate the adoption of IoT across the maritime industry, Fleet Data is set to provide a dedicated bandwidth-inclusive service on a sensor agnostic platform.
Inmarsat Maritime Business Development vice-president Stefano Poli said: "Fleet Data will overcome key difficulties faced by those frustrated with the challenge of aggregating vessel data on-board and getting it efficiently onshore.
"It will allow ship operators and managers to access, control and exploit their own data, and/or to make that data available to selected third-party applications as required, via a secure platform that is fully scalable, fleet-wide.
"Fleet Data can make data available either via a dashboard or via APIs. Data reports can be customised and modified, then sent back as a configuration file to update the Fleet Data equipment software on-board."
Inmarsat expects to complete the trials of Fleet Data within this month on-board two ships operated by an undisclosed ship manager.
The ship manager has been authenticating the performance of Fleet Data over a period of six-months by relaying data gathered through fuel-optimisation software.
Available on both the Fleet Xpress and FleetBroadband connectivity platforms of Inmarsat, Fleet Data can be accessible to over 45,000 vessels.
Inmarsat is also currently conducting the laboratory tests of other applications to run over Fleet Data such as electronic chart display and information system (ECDIS) chart updates on the FleetBroadband service, at its site in Ålesund, Norway.
Iridium and RRM partner to improve autonomous vessels' capability
Iridium Communications has signed a letter of intent (LoI) with Rolls-Royce Marine (RRM) to further enhance the capability of autonomous vessels.
As part of the deal, both the companies intend to jointly explore the feasibility of integrating Iridium's next-generation L-band satellite broadband service, Iridium Certus, into RRM's Ship Intelligence solutions.
With the partnership, RRM is expected to have a flexible and reliable broadband capability that can be used as a standalone option or high throughput backup, as well as expand the reach of autonomous vessels to the global waterways.
Rolls-Royce Marine Ship Intelligence technical product manager Kenneth Solberg said: "When evaluating partners for our remote and autonomous vessel development programme and Ship Intelligence solutions, Iridium is complementing our connectivity strategy for a number of reasons.
"Their new interconnected Low Earth Orbit (LEO) satellite network is able to provide global coverage with low latencies for both coastal and ocean-going vessels, while at the same time having the robustness of the L-band.
"And being an actor with truly global coverage, including polar regions, vessel owners will have the confidence that wherever they sail their ship, it will stay connected."
Iridium's current constellation of satellites facilitates several maritime applications such as voice and data communications, and is expected to be improved with Iridium Certus.
Iridium Certus is developed to support streamlining of various vessel operations such as command and control, engine diagnostics, tracking information, as well as other on-board processes for a simple, secure and reliable experience.
RRM solutions are also designed to deliver multiple enhancements to ships to allow remote diagnostics, operations and performance monitoring capabilities, as well as automation.
Iridium Communications vice-president and general manager Wouter Deknopper said: "Enabling the digitalisation of shipping is at the core of our strategy for our maritime business, and we are proud to begin exploring this opportunity with Rolls-Royce Marine."
Iridium is currently developing its NEXT constellation of satellites, which include 75 LEO satellites.