Specialists in UV Technology
Alpha-Purify manufacture and supply high-quality ultraviolet (UV) disinfection lamps for a range of marine and shipping applications including ballast water treatment (BWT), advanced wastewater purification (AWP) to comply with wastewater discharge regulations, drinking water disinfection systems and the dechlorination and disinfection of RO water.
If you are looking for spare and replacement UV lamps for disinfection systems, please get in touch with the team for a competitive quote. Alpha-Purify's state of the art facilities, coupled with a highly experienced team of UV engineers and production staff, ensure the highest level of customer satisfaction and support. Alpha-Purify also supply a wide range of UV system accessories such as quartz sleeves, o-rings, ballasts and power supplies.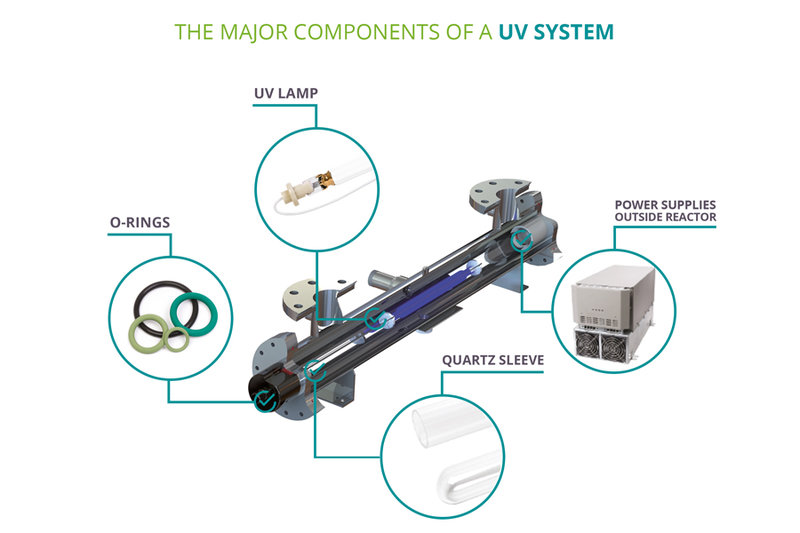 If you are a UV system manufacturer looking for proprietary lamps for your UV disinfection systems, Alpha-Purify and their parent company Alpha-Cure have over 22 years' experience in the manufacture of lamps for UV systems around the world. Our dedicated research and development department are committed to delivering innovation and quality in partnership with leading UV disinfection system manufacturers around the world.
For more information on Alpha-Purify's wide range of UV disinfection lamps and system accessories or to discuss the creation of bespoke/proprietary UV lamps, please contact Head of Global Sales Berenika Bond:
berenika.bond@alpha-purify.com or +44(0)1327 368205