Digital seas:
how Covid-19 could change the face of freight shipping
The global freight shipping sector, initially crippled by Covid-19, is emerging with a new purpose and confidence that digitisation could be the legacy of the pandemic. Andrew Tunnicliffe speaks with Jeff Wehner, co-founder of freight logistics automation company Haven Inc, about the revolution that might finally be coming.
There have been many losers during this pandemic. It's fair to say that a plethora of global industries are, if not failing, struggling to adapt to the current environment. Among those industries are individual casualties, the businesses that simply did not have the capacity, capability or strategies to survive. Even for those that did, this period has been one fraught with difficulty and danger.
The distribution and logistics sector is a curious thing, and its response and success during the months since the pandemic serve to highlight that. On a micro level, business has been swift as people relied more heavily on receiving things rather than going and getting them. However, for the global shipping industry, the initial impact was devastating.
Jeff Wehner, co-founder of Haven Inc.
Bringing sea freight to a standstill
China – the first country to confirm the outbreak of the virus and implement significant restrictions – saw a huge drop in exports in February. With the slowdown in economic activity there, imports fell massively too; this was mostly in crude oil, but the impact would ripple across the global shipping industry and marked the beginning of its difficulties.
With so many influencing factors, the sector faced an extremely challenging future. Globally, demand was falling, output slumping and the ability – and need – to ship teetering on the edge of an abyss. "Like all global macro events, Covid-19 had a profound supply chain impact," says Haven Inc co-founder Jeff Wehner. "Companies were left scrambling for months attempting to adjust to the changing environment."
Like all global macro events, Covid-19 had a profound supply chain impact
Early into the crisis, professional services provider PwC warned of the difficulties the sector might face. On an operational level, it said one of the priorities was to prevent onboard infection. Other concerns would be the lack of availability of medical and mechanical supplies, slower operations in ports and the possibility of crew being unable to join or leave a ship because of international travel restrictions.
Despite the difficulties at first, Wehner says that ocean and air freight carriers have been able to react quickly and, in some cases, are making more money due to the volatility and their quick changing of asset plans. By mid-April, there were signs of a recovery and containership movements were on the increase, with Asia leading the way. Demand for shipments from China was heading up and market data largely pointed to an upturn in the sector.
Whilst the pandemic isn't going anywhere soon, for now at least it seems the sector has got a grip - although there are still some legacy issues, with crew rotation remaining a key factor. Wehner says the sector is "relatively stable" and now monitoring demand as the picture improves. "While the recovery is not V shaped, with international government support it very much is on its way," he adds.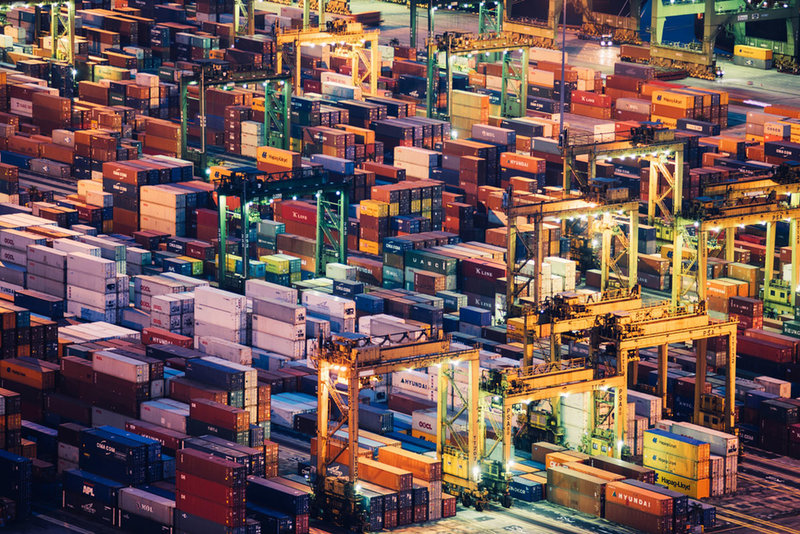 A digital sea change
Covid-19 isn't the only challenge the industry is facing. The looming introduction of the International Maritime Organization's 2020 regulations capping marine fuel sulphur content and the US-China trade dispute made 2019 a particularly challenging year too. All of this with the backdrop of requirements for the sector to decarbonise.
Before Covid-19, digitisation was increasingly being talked about as an important aspect of modernising the sector. Unsurprisingly, the pandemic has proven to be a driver, hastening that change. "The big change to the market is that everyone now realises the criticality of digitalisation," continues Wehner. "With staff working from home, forced to be virtual full time, companies have realised the incredible power of technology."
He says that firms can no longer depend on emails and spreadsheets that are saved locally and traded, or on keeping old outdated systems that cannot support interconnectivity and data exchange. "The drive to digitalisation is happening faster. There are more air and ocean carriers offering digital services than ever, and the pace is quickening," he believes.
With staff working from home, forced to be virtual full time, companies have realised the incredible power of technology
Haven, a transport management services provider, recently conducted a survey that found that, although change was happening already, the pandemic had led many ocean supply chain stakeholders to ditch manual processes and automate. It said that 42% of respondents were looking to upgrade their systems by investing in the further digitalisation of their international shipment processes, with many complaining that the use of manual procedures caused delays, quotations took too long and booking processes were cumbersome.
"We're absolutely at the tipping point in this industry," says Wehner. "It's been years in the making; given global macroeconomic events are now happening every two to five years, it's very important for everyone to be nimble." He says there is a clear return on investment if the sector were to digitise.
Many see the migration to digital systems as critical to addressing the other issue that has been stalking the industry for some years now. Shifting from analogue, manual processes will likely support efforts to reduce emissions and ultimately lead to carbon neutrality. Industry spectators have spoken of the benefits technological innovations will bring, such as cutting costs, reducing risk, delivering efficiencies and introducing transparency.
"Human error in manual processes costs money; it's very simple," Wehner explains. "When container numbers are mistyped, issues arise; when email attachments are forgotten, issues arise; when someone is awake in one part of the world but they can't get access to something in another part of the world because of time zones, issues arise. Manual processes do not democratise information and large organisations can't afford that."
There have long been issues around transparency, particularly in the supply chain. It is always looking for the next complication, the next obstacle that will negatively impact what each link does. "Supply chains are all about managing risk and you can't manage what you can't see, which means risk levels increase," Wehner continues. "Added transparency addresses that."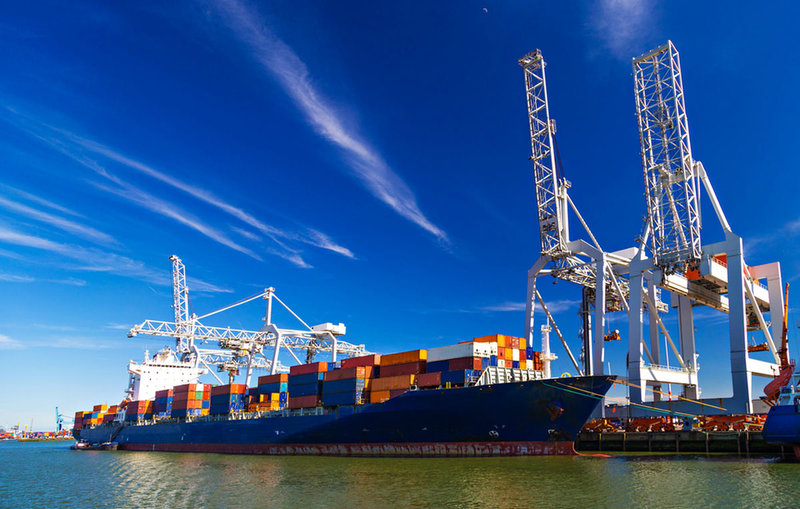 The Port of Rotterdam in the Netherlands.
Change of guard as digital takes hold
Why has the industry been so slow to adopt digital processes? The answer is not linear, but multifaceted. Wehner, however, believes we are now at a turning point. Largely, he says, the main barrier was a willingness to change and handling change management. "The 'old guard' of shipping didn't believe in digitisation because they didn't know it; it's human nature not to change when there's uncertainty," he explains.
"Fortunately, with a shifting demographic, the old guard can no longer stand in the way of progress and a new generation of supply chain professionals – ones that are used to having a computer in their hand – are forcing organisational change."
A new generation of supply chain professionals are forcing organisational change
The pandemic has demonstrated to some industry speculators that the benefits of digitisation are needed. International ports continued to operate with little disruption to their work, notwithstanding the reduced traffic. This was an opportunity to assess the resilience of their infrastructure and whether their investment in new technologies had been wise. Many in the sector believe the ports came through that test successfully.

For Wehner, the case to digitise and automate is clear. When asked if stakeholders would actually benefit, he was unequivocal: "They will absolutely save money and increase service levels to their customers. Happy customers are more profitable!"
He was just as clear about what the industry should learn as it emerges – whenever that is – from the pandemic. "Avoid being reactionary," he concludes. "Have strategies and plans in place for scenarios and drive technology adoption to enable those strategies quickly as variables change."
Digitalisation is set to transform the global shipping freight sector. It will, and already is, resulting in the greater use of artificial intelligence and more widespread utilisation of data. In the months and years to come, uncertainty will remain, but hopefully the certainty that technology will improve the management of end-to-end supply chains will prove too attractive to ignore.