An individual approach to BWT
Shipowners and operators may have to comply with the same regulations, but they themselves are very different – with varied fleets, diverse operations and unique commercial pressures. Tore Andersen, EVP Sales and Marketing, Optimarin, says individual owners should demand an individual approach from ballast water treatment (BWT) suppliers.
As the first company to install a commercial BWT system, Optimarin was also the first to achieve full USCG approval and the first to offer a full five-year parts and servicing guarantee on fleet agreements.
There's no such thing as one size fits all within shipping.
Even owners trading in the same segment, with similar fleets and operational routes face very different challenges – especially when it comes to controlling costs. Despite this we all have to abide by the same rules, following local, regional and international requirements and complying with the very latest regulations. The pressing issue of ballast water treatment is no exception.
All mandated vessels must fit a compliant system before their next International Oil Pollution Survey (effectively meaning 2024 at the latest), although in effect the next two years will probably see the huge majority of installations. We're talking about an estimated 50,000 vessels in total here, with only a small proportion already operating globally compliant, future proof systems (such as Optimarin's own market proven, simple and reliable Optimarin Ballast System, or OBS).
So how do you ensure you get exactly what you need for your individual fleet and business, rather than simply being another drop in this onrushing ocean of BWT compliance?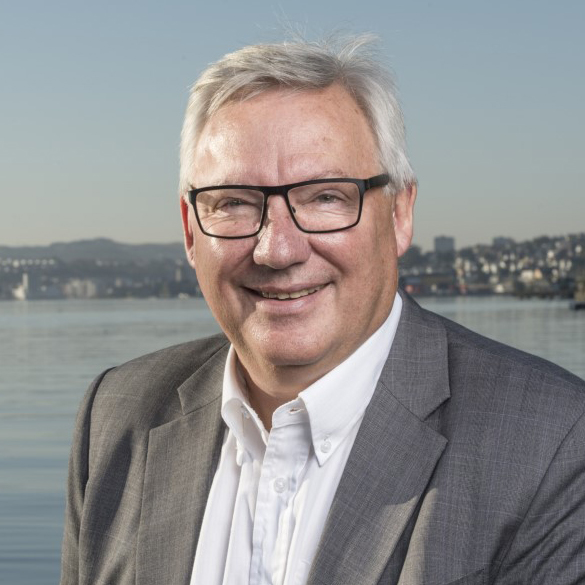 Tore Andersen, EVP Sales and Marketing, Optimarin.
1. Talk
BWT should be a people business, not just a technology segment. Talk to your potential suppliers and see if you establish a) chemistry and b) trust. Discuss their track record, particularly in your segment, and see what assurances they can give you that their system is easy to fit, operate and maintain, reliable, effective for all salinities, globally compliant (USCG and IMO) and available when and where you need it.
Transparency is key when it comes to BWT, so make sure your potential supplier is open, honest and market proven.
2. Flexible financing
What will your supplier do to meet your financial needs? This isn't a question of price – as cheap often represents bad value in BWT, with defective systems requiring excess maintenance and sometimes complete replacement – but rather flexibility.
Liquidity in shipping has never been more important, or tighter, so it's essential that your shipping company manages CAPEX effectively wherever possible. At Optimarin we have introduced the world's first BWT system leasing deal, giving owners the chance to split payments into small, manageable monthly amounts and avoid one large outlay. No payments or deposits are required up front, interest rates are very competitive, and all servicing and spare parts can be included in one simple, comprehensive package. In other words, a flexible agreement tailored for you.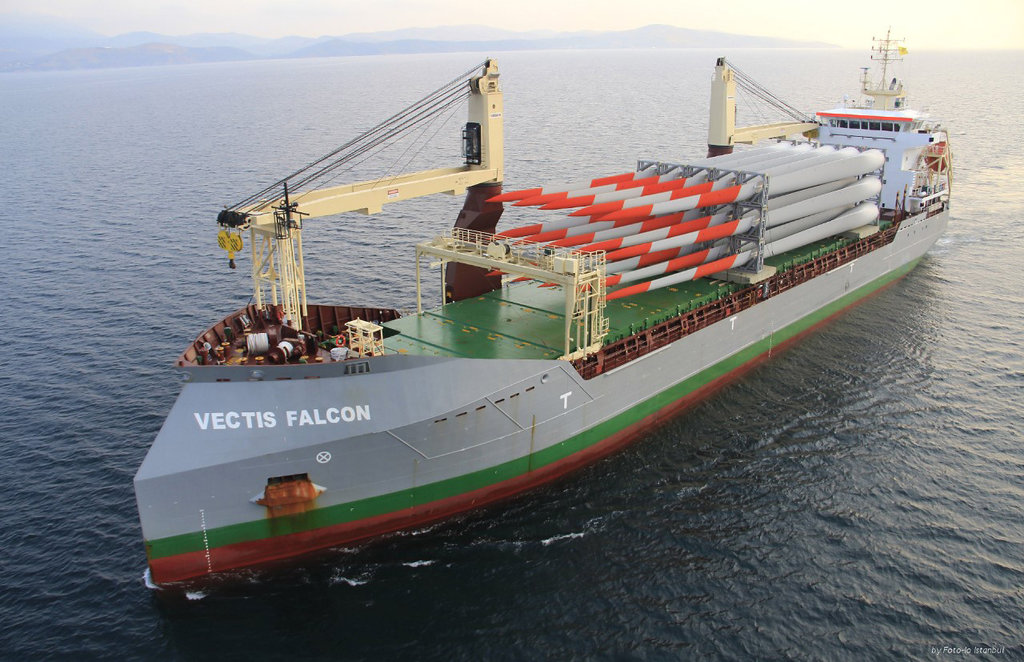 We've developed a great business relationship with Optimarin, and they always bend over backwards to help us and accommodate any of our requests - Capt. Simon Merritt, Senior Fleet Manager, Carisbrooke.
3. One supplier for all your needs?
All fleets are not equal. Some owners operate a wide variety of vessels, ranging in size, operations and technical requirements. So, a single manufacturer might not be able to cater for all ships, leaving you in the time-consuming position of researching, vetting and arranging multiple contracts. In an ideal world you'd use a 'one stop shop', simplifying procurement and offering complete global sales and servicing.
Welcome to the ideal world. Earlier this year Optimarin signed a strategic market cooperation with SunRui to offer comprehensive fleet agreements to customers with diverse vessel needs. Our systems are the market leader in globally compliant UV-based technology, while Sunrui is renowned for its Electrolysis systems, which can be optimized for the very largest vessels, with significant ballast water pump requirements.
So, together, whatever your fleet requirements, we've got you covered. Compliance made simple.
4. Supporting partners
Global operations require global support and, to ensure you maintain your "ticket to sail", your BWT systems must be fully operational and compliant at all times.
With that in mind it's vital to ensure your supplier has an aftersales support channel and infrastructure to meet your individual needs – with 24/7 availability, a strong servicing network and, wherever possible, localised spare parts hubs for rapid delivery of key system components. You should never feel like you're sailing alone with BWT; in fact, the best companies in the segment will operate as your partners, not simply suppliers.
At Optimarin we are continually investing in enhancing our virtual support and physical presence worldwide. This year alone we have (in addition to the partnership with SunRui) opened a new spares warehouse in Louisiana, USA, to cater for Gulf of Mexico operations, employed a new Vice President, Global Service Sales, to lead our efforts in caring for customers, and are currently looking to expand our service offering - which already offers centres in strategic ports worldwide – with a new base in Namibia, West Africa.
It is our mission to support individual owners and operators wherever they may operate. We are your BWT partners.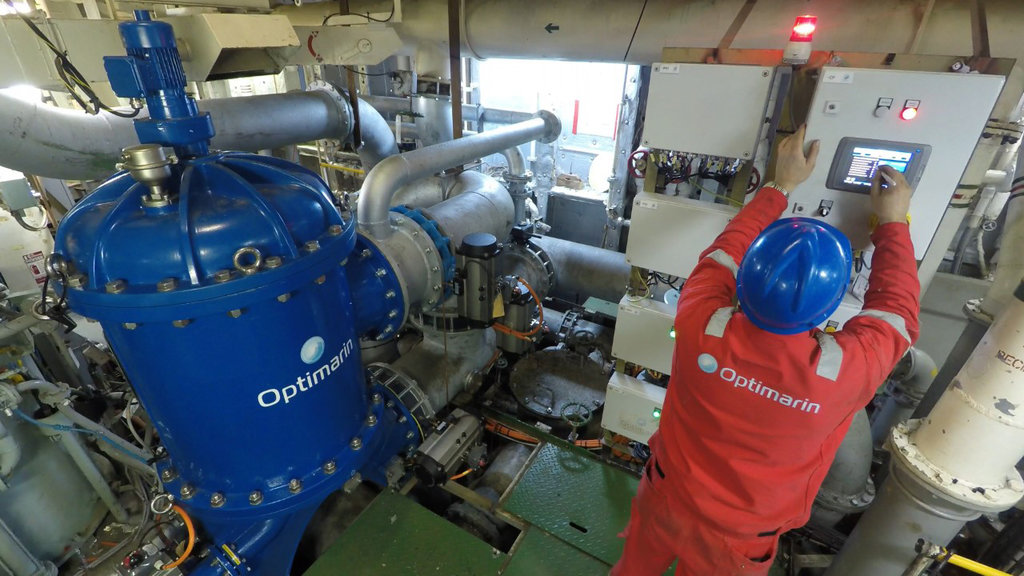 Optimarin has sold over 1000 of its fully USCG and IMO compliant Optimarin Ballast Systems, with over 600 installed, of which approximately 40% are retrofits. Customers include names such as Royal Caribbean International, Fednav, GulfMark, Hapag Lloyd, Matson Navigation, McDermott, the Danish Navy, MOL, Seatruck, and Technip, amongst others. OBS has certification from a comprehensive range of classification organizations, including ABS, BV, DNV-GL, LR & MLIT Japan.
Obviously the above bullet points won't cover all individual needs, but that's where we'd like to refer you back to point 1. If you have any special requirements, or any questions at all about BWT compliance, please do get in touch for a chat.
Optimarin has been exclusively focused on this specialist niche since 1994, so we're confident we can answer your questions with honesty, expertise and the individual focus you need to navigate compliance with complete peace of mind.
Remember, one size does not fit all, so choose a BWT partner that can tailor first class solutions especially for you.
Contact details
Optimarin AS
Sjøveien 34, 4315 Sandnes
Norway
Tel. : +47 51 11 45 33
Fax. : +47 51 12 31 03